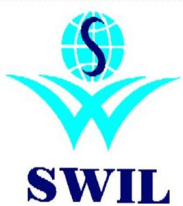 Header layout
Now this option in RetailGraph is use-full in lots of manners.
Mainly you can lock some options in your billing head at the time of sale and purchase.
For this process you need to Open Sales/ purchase. Now go to View Tab- Header Layout.

You can easily lock the following options followed by the image given below.
We will understand this option with an example.
Suppose there is an key customer and you have saved a particular discount on his master. And you want every time this customer visit your store , by just selecting his name the discount price must auto apply on the bill. It it should be lock so that your user may not change it then you can go with the following process.
As shown in the image below we have fixed a value of Refer by and price /Disc. Ref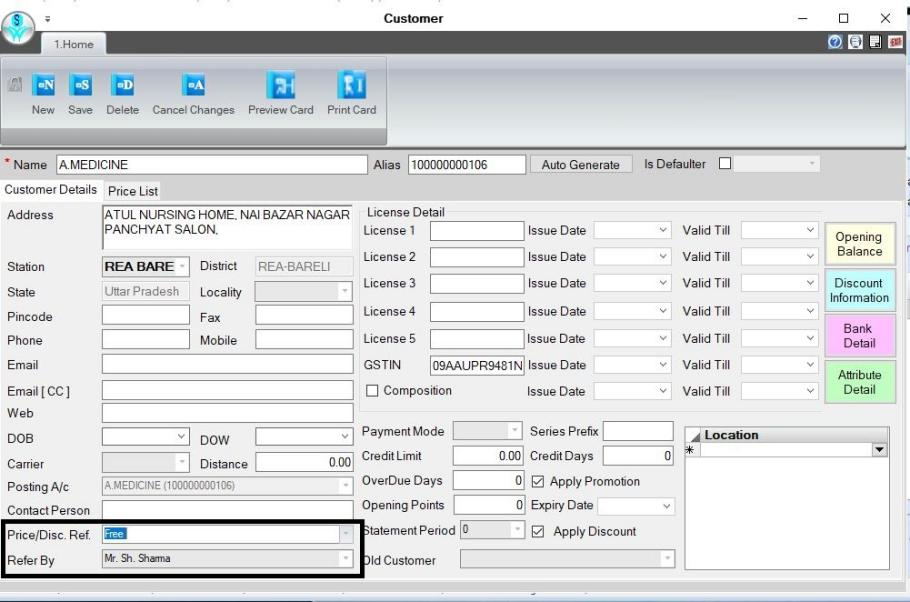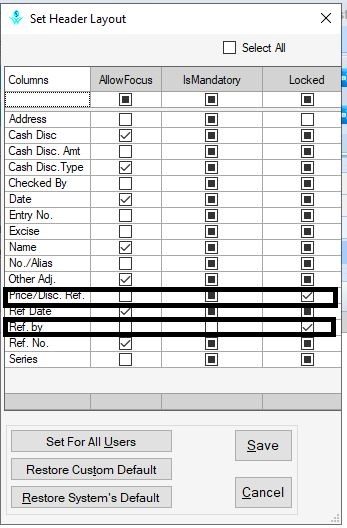 Now go to View Tab- Header Layout lock the same options.
Now when you will select the same customer and see the fields will come with lock option as shown in the image.

As the same manner you can lock and allow focus all the option and manage your billing accordingly.
***