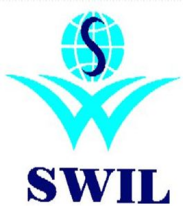 How to change product tax and how to update product tax on lot.
This process is use-full for those clients who wants to change the tax of products and on its lots.
Process 1- If you want to change Tax of product.
For this case you need to open the particular product first.
Go to START button- MASTERS- Inventory -product.
Now you have to Edit the product in which you want to change the product tax.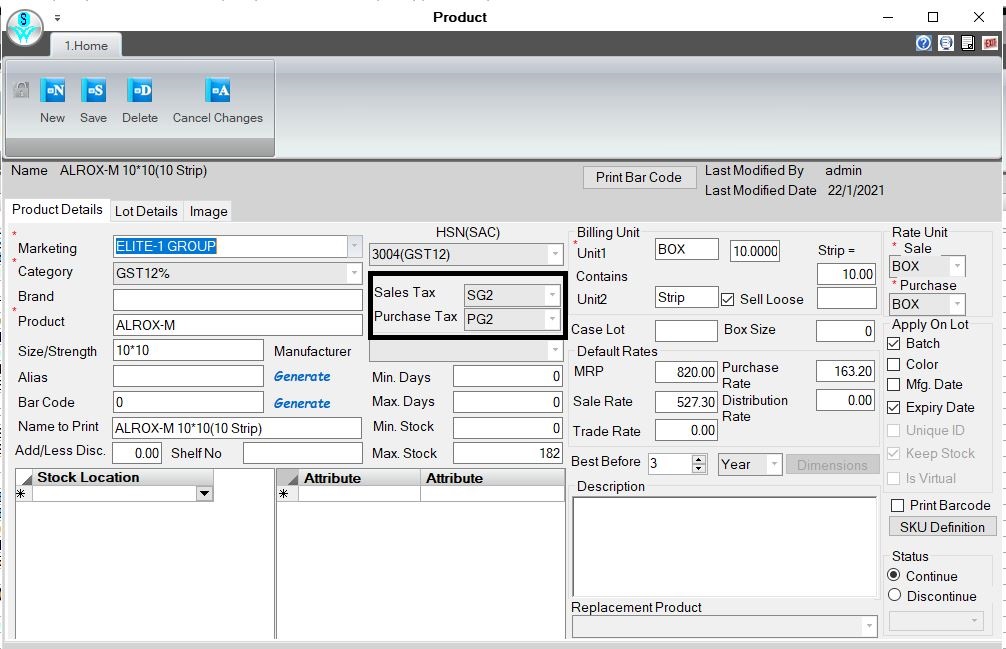 As you can see in the image above you can change your product tax from the drop down menu and select new sales and purchase tax value.
Process 2- You want to change the tax in Lots of the product also.
For this process go to START button- Options- System Maintenance.

Go to 5th tab GST update and click on the "Product Tax in lot"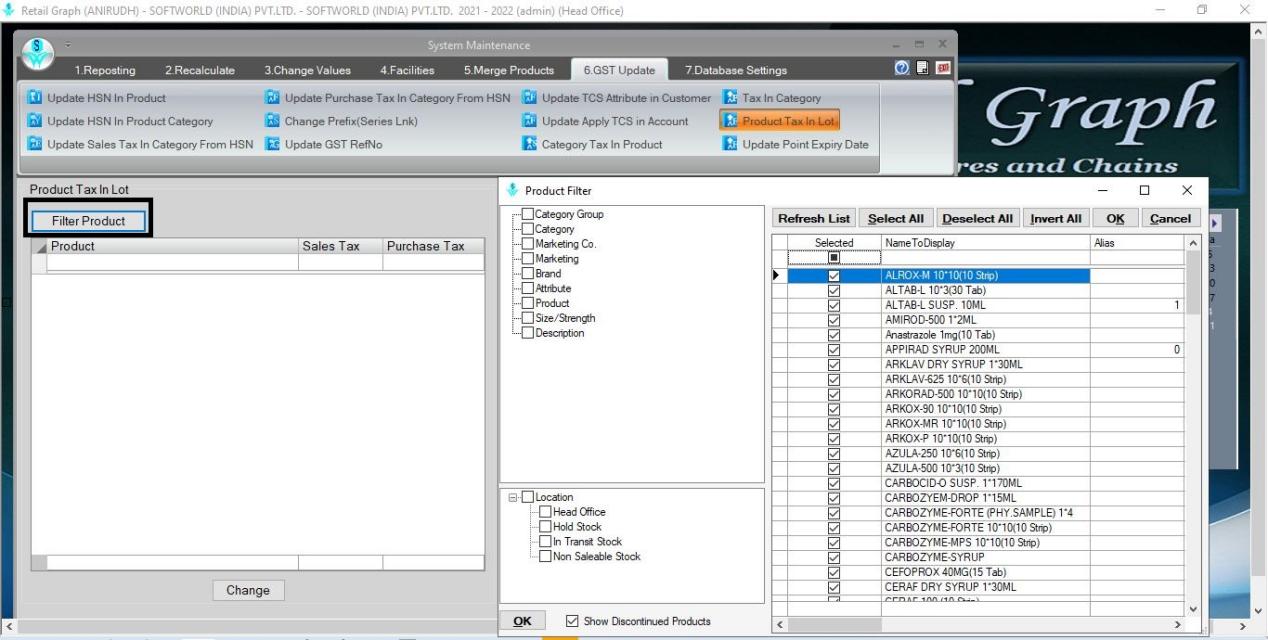 As you can see in the image above you need to click on the Filter Product button which will enable a window for you to apply filter of the products on which you want to change the lot tax details.
Now once you select all the products those products will get add in
Your list now you have to click on the change button.
A success message will come on your screen and all the lots of your products will get change.
Remember once you change the tax your already made bill be with the old tax only, But new billing will rectify the new taxes updated on products and on lots.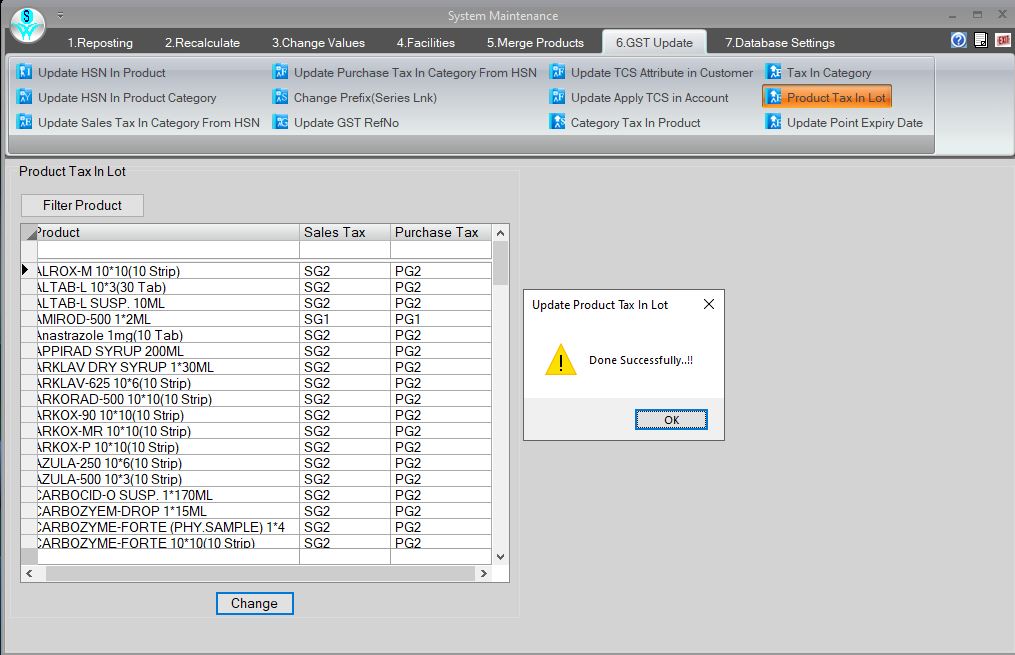 ***