HOW TO CHANGE SERIES OF SALES INVOICE

You may want to change series of sales invoice with starting of new financial year. At present your invoices are using 1CC or xSS as invoice series depending upon whether your data is having multiple principals or not. Another issue is that in case of distribution invoice it is not printing 1SS and uploading invoice in GSTR 1 with series as 1SS. In the version 16.2.39 release dated 15 May 2019, we have addressed these issues and added a new column in invoice table with GST Ref. No. It contains the same invoice no which is updated to GSTR 1 earlier. In future, you may want to change this series and we have provided the option in principal master for the same. You need to follow following steps :-
Take proper backup.

Update the latest patch From below given link



ftp://ftp.bhiwal.com/_GST_UNISOLVE_CROSS/PATCH/LAST_PATCH_OK.ZIP

Run Update Gst Tax Master from GST->GST Updates->Update Gst Tax Master



Now you have to Go to System->Master Data->Principal
Here you will found the list of principles which you having if you don't have principle in data the
"No Principle" will show.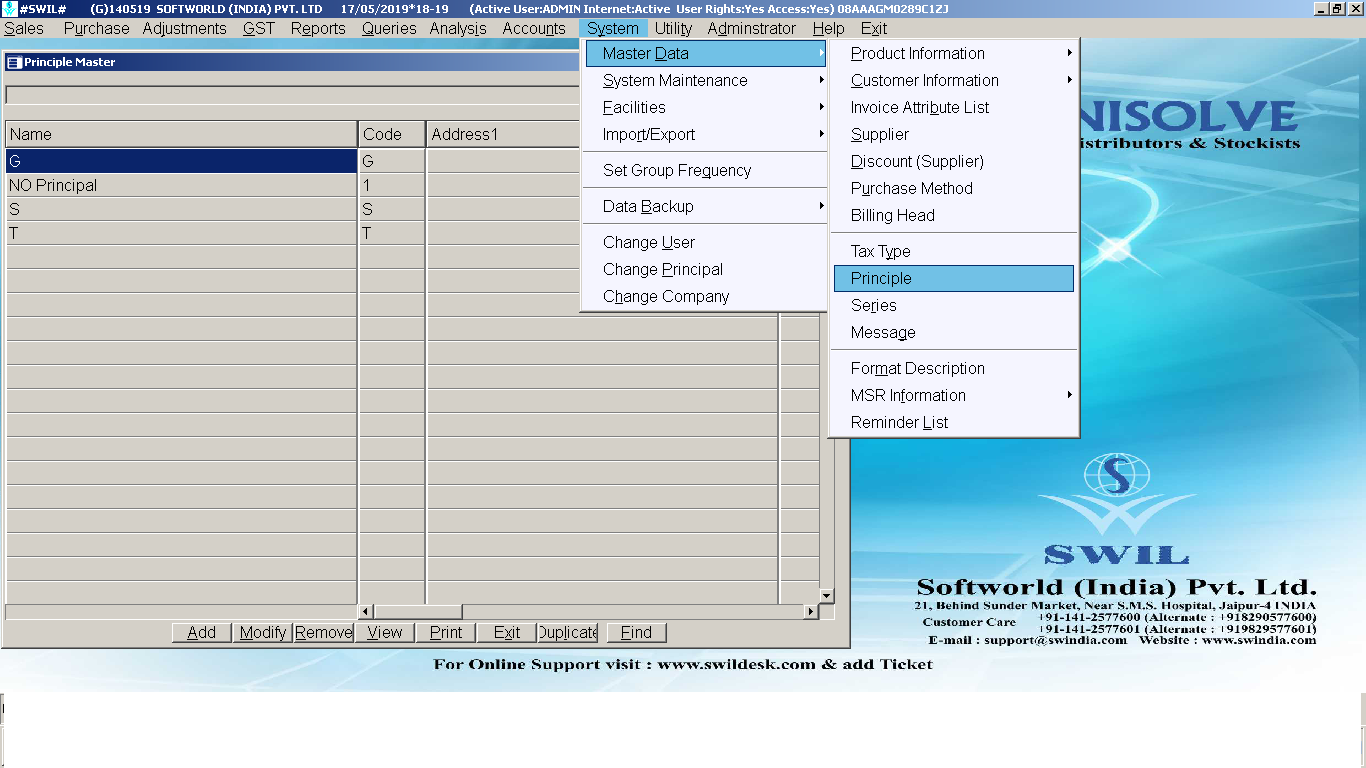 You have to select and Modify the Principle which you want to Change Series .



In modification you will found the principle detail now you have to update the new series here for the Wholesale ,Distribution,Third Type, Transfer out This series will be used in all invoices made after this change. If you are doing this change in between a month or before uploading GSTR1 of that month, you may want to change the same in all invoices for this month. For this please follow next step.

If you want to update the series for old transaction (Only Current Year and the month when you did not update GSTR1 ) you have to Go to



System->Facilities-> Update Gst Ref No