How to Convert Sale Invoice & Reports into PDF format

PDF (Portable Document Format) is a file format that has captured all the elements of a printed document as an electronic image that you can view, navigate, print, or forward to someone else. PDF files are created using Adobe Acrobat, Acrobat Capture, or Similar Products.

In PDF format we can send our Sales Invoice Format & Reports documents to our Customer/Suppliers/M.R. & savePaper and valuable time.

We have explained here how to convert Sale Invoice into PDF format In Unisolve and Cross.
If we have used Dot Matrix printer & if we want to convert same file of Sales Invoice in PDF Format, then software may not convert this into PDF format. To convert in PDF File, first you disable "Print Dot Matrix Efficiently" in Options (F2). You can also select Font Size, Font Style & Left Margin in "Font (Window Based Report)" caption in Options (F2). This option is available when you open Sale Invoice Browser & click on Print (Alt+P). Image as per below: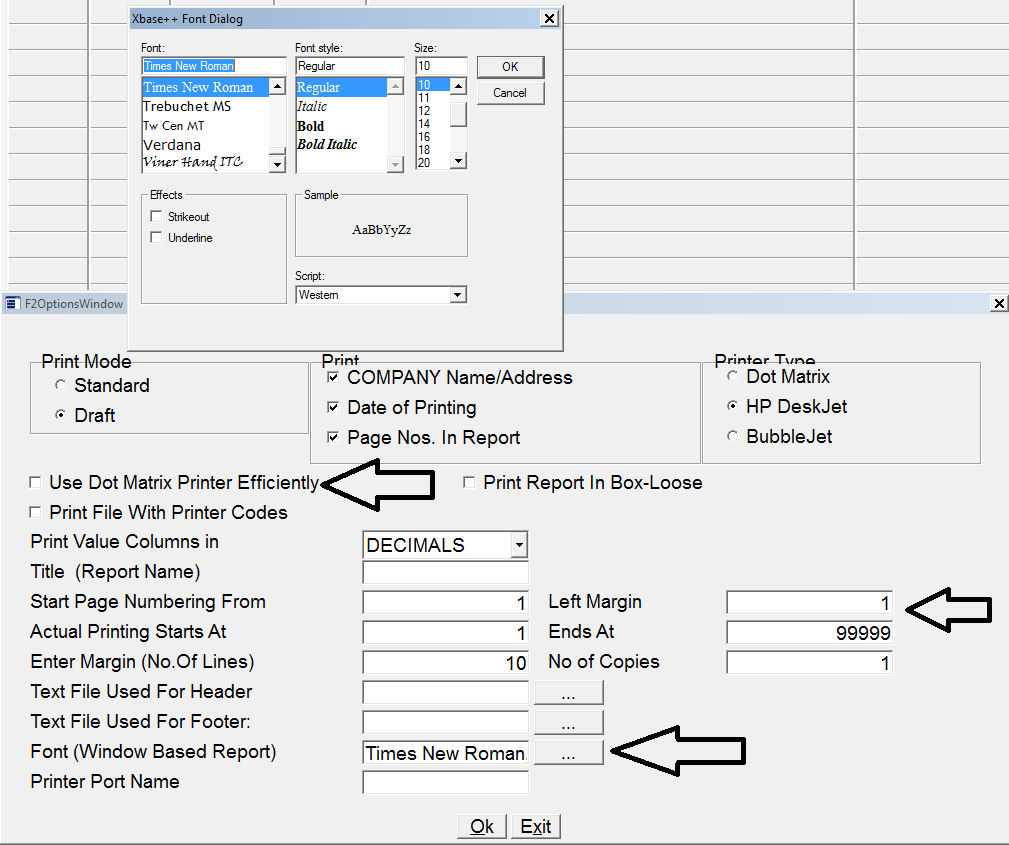 After that select Invoice Format File & select on PDF, then press OK then software auto opens Path to save PDF file. Now you can select your Path & save your PDF File.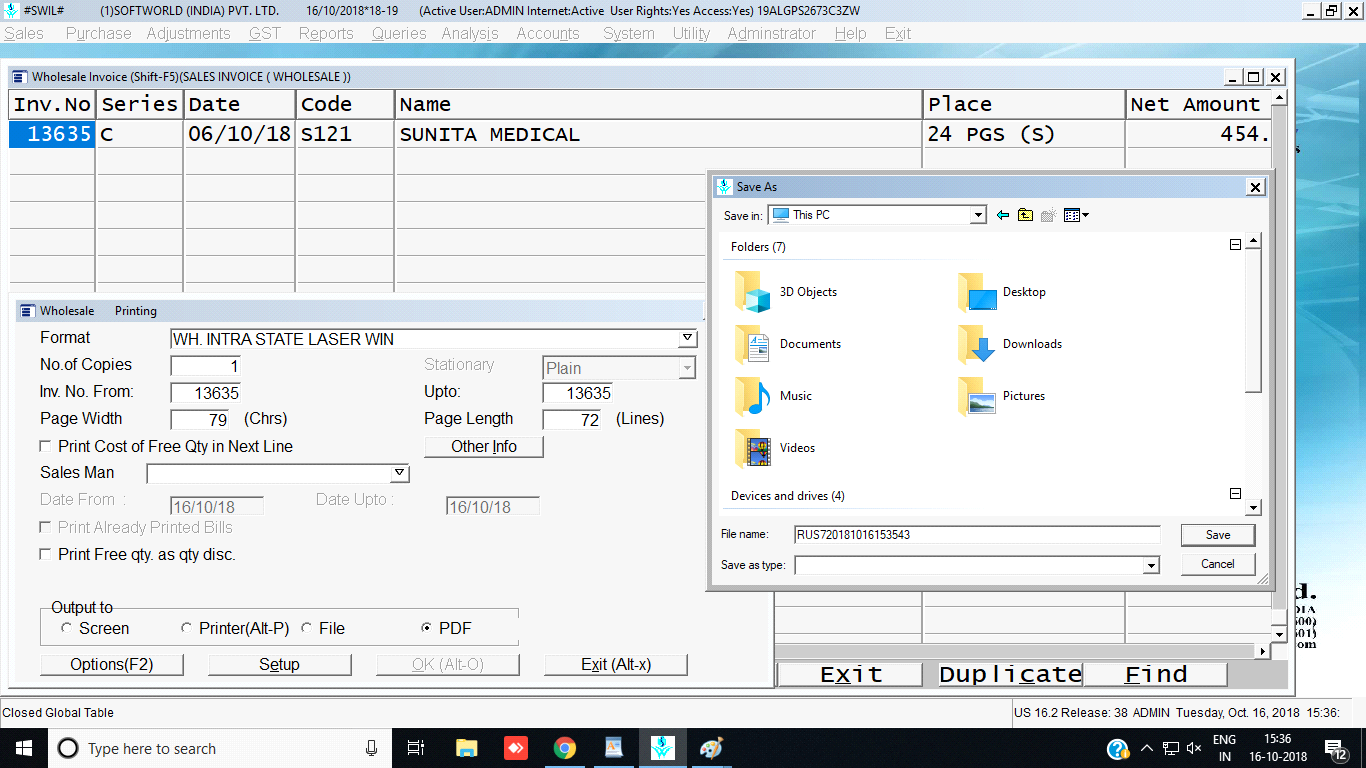 Note: PDF does not support dot matrix print format and we should Laser Format file.

While generating all other Reports that time you have done same changes & adjustments for generating & converting Reports in PDF File.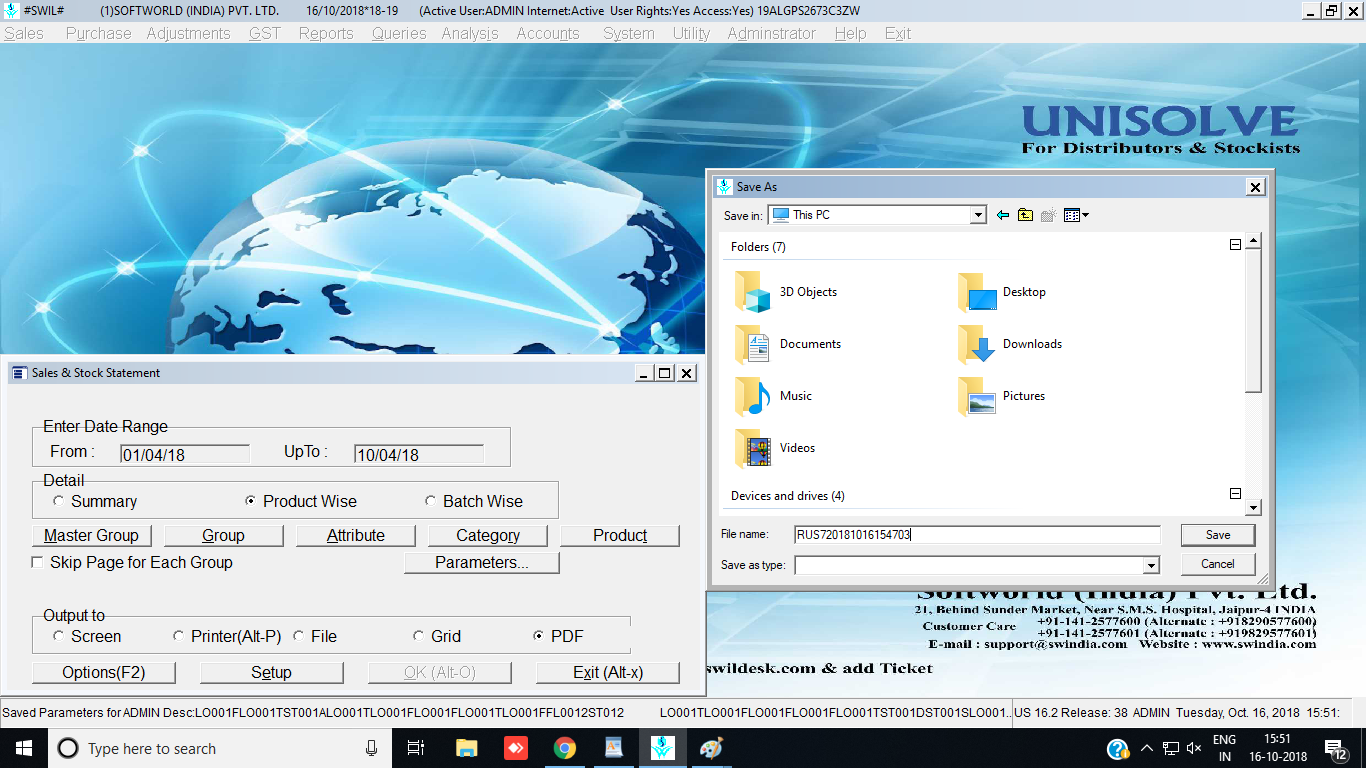 You can also send Sales Invoice, Sales & Stock Statement & many other Reports in PDF Format directly from software through Mail Scheduler. While creating entry in Mail Scheduler you can select PDF option for Reports. Create Mail Scheduler through Utility-> Email/SMS System (Beta) -> Mail Schedule option. Image as per below: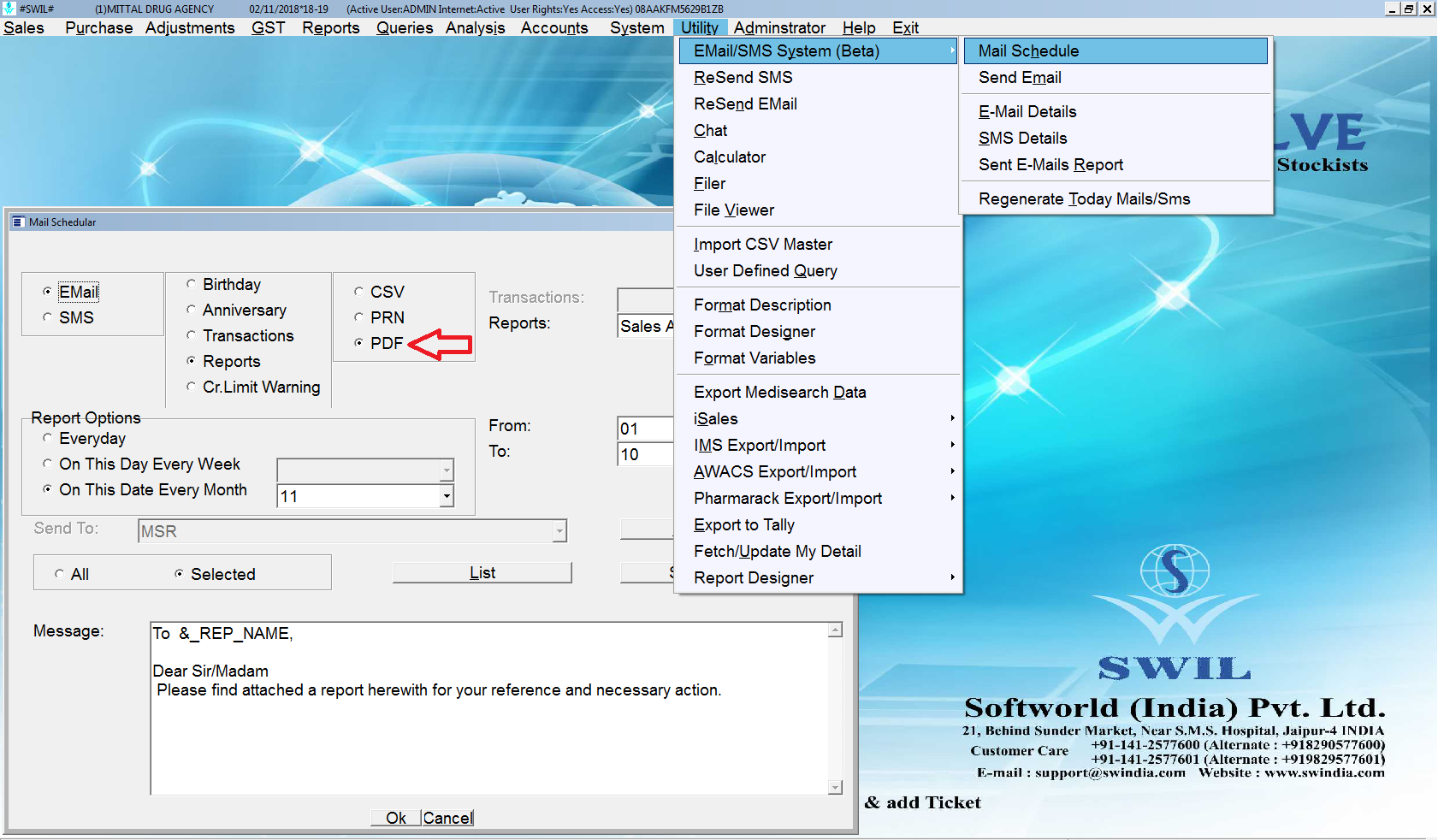 Thanks

SWIL TEAM