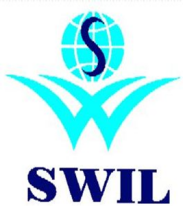 How to create a billing head to make a value Sales Credit Note or Purchase Debit Note
In case you want to adjust any credit note or any amount from the vendor and adjust it in your accounts, then you have to follow the steps for this process.
First, you need to make billing head in the software. To make billing head go to Start button- Masters- others- Billing head.

As you can see if you already have billing heads then you can select it from this list and in case you wish to make a new one then you need to click on the NEW button at the top. A new window will open as shown in the image below.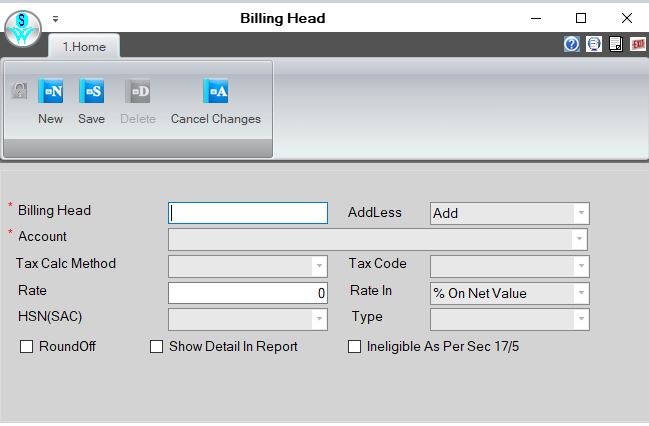 Now you need to insert the name title of your billing head. Now in accounts, you need to select your account type here. In add/less you need to select it's for adding amount or deduct the amount, Same you have other options you can fill up followed by the images.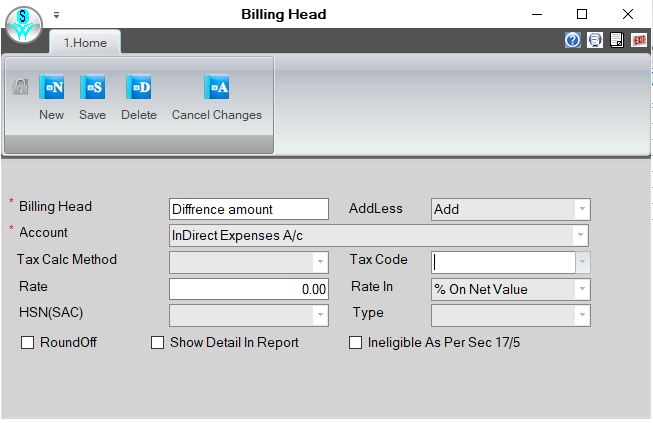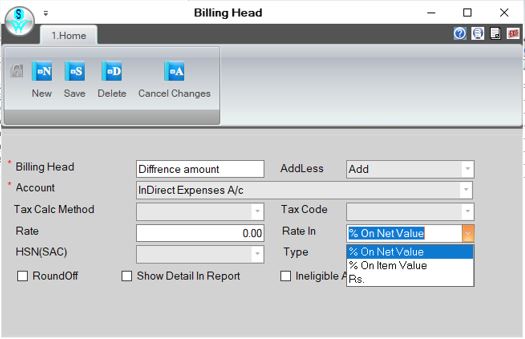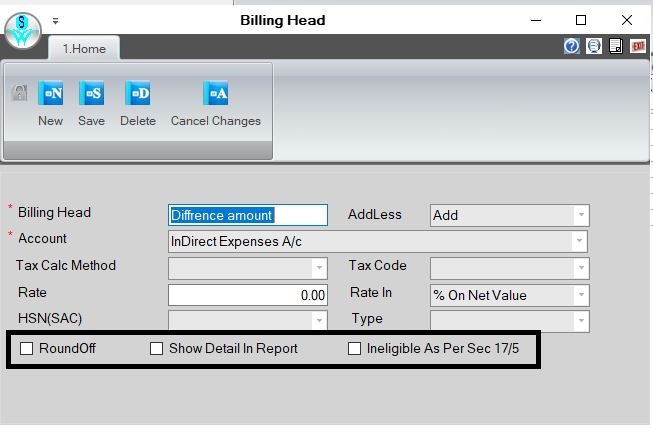 You can mark if you want to include Round off/ Show details in report/ Ineligible as per sec 17/5 to consider in this billing head type.
Once you insert all details and are done with all editing you need to save this from the top SAVE button.
Now you need to go to purchase debit note and select the vendor.
As shown in the image.
As you can see in the image you need to select the vendor name and insert the bill ref. number.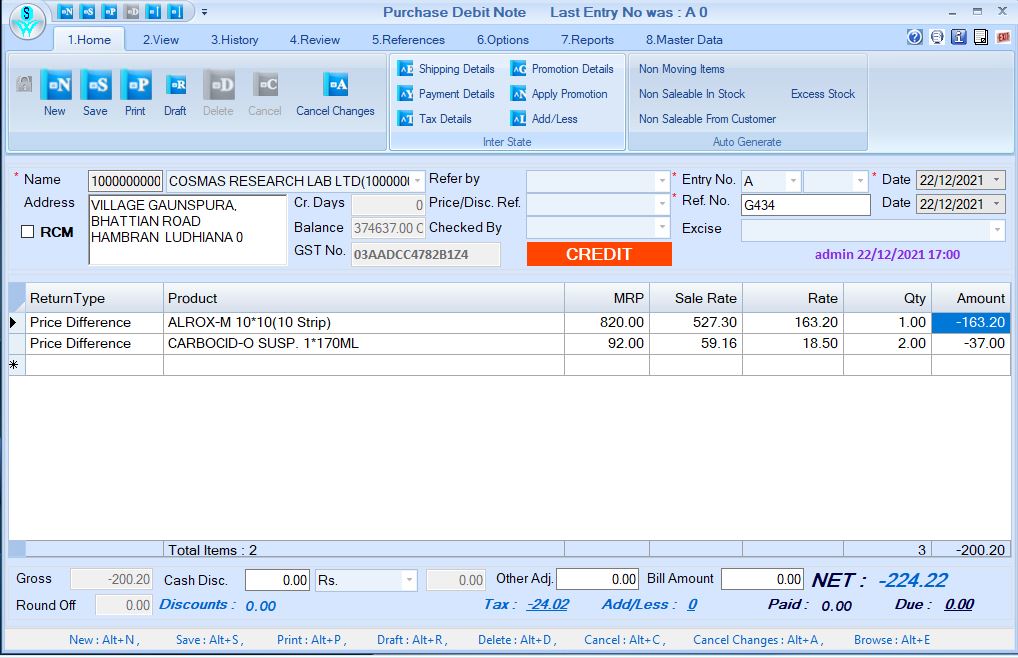 Now select Return type and other product detail. Now click on the Add/Less Option at the top.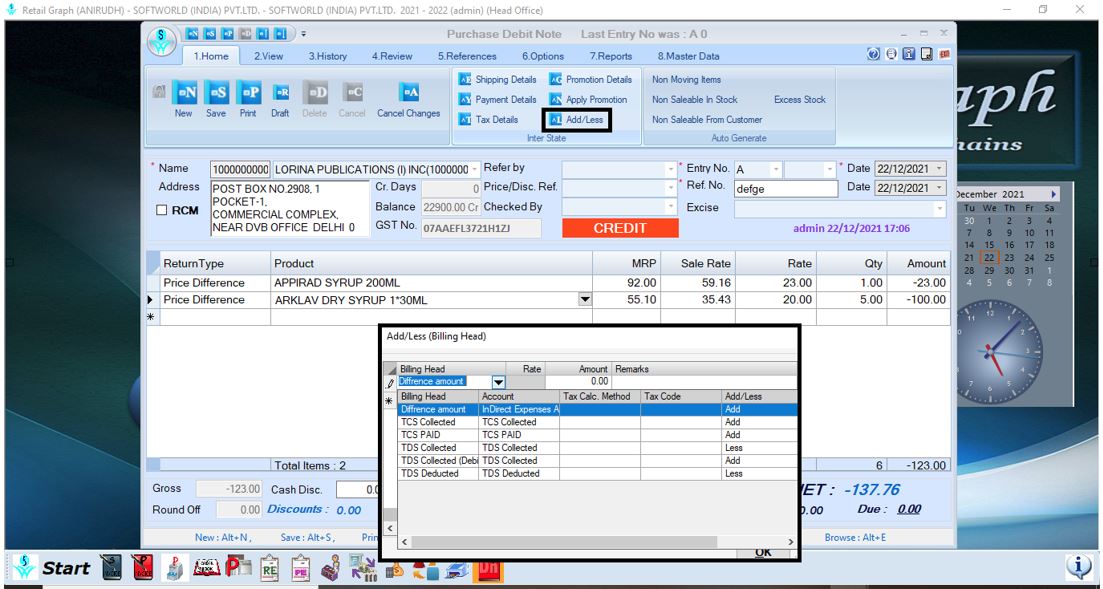 Now select the billing head we just made in the above process and enter the amount you want to adjust.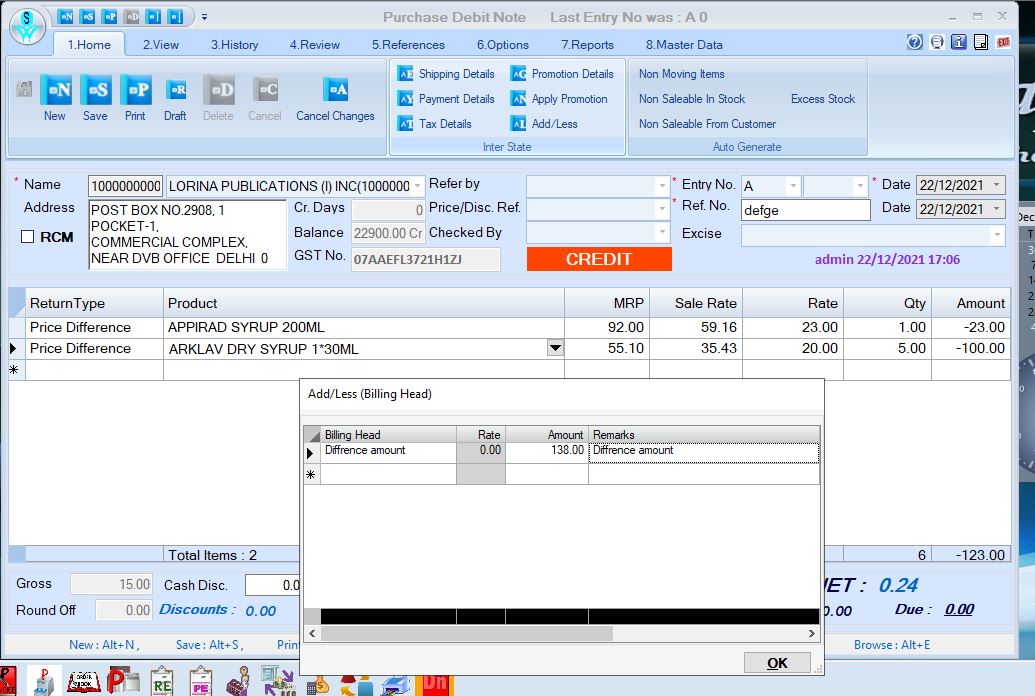 After this process just click on the OK button and save the entry.
Once you save this entry this will reflect in the accounts and in the vendor ledger.

***