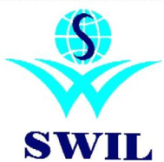 How to Create Auto Purchase Return in UNISOLVE

A Purchase Return transaction is when the buyer of merchandise, inventory, fixed assets, or other items sends these goods back to the seller. Excessive Purchase Returns can interfere with the profitability of a business, so they should be closely monitored.

In this article, we have explained your handling of Purchase Return/Debit Note in Unisolve. For this process please follow these steps:

Step1: Go to the Adjustment menu & Click on Purchase Return & enter the Supplier Name that you want to make a Return Note. There are 2 options to make a Purchase Return note.

Auto Mode




Manual Mode



Auto Mode: You can make a Purchase Return Note in the Auto process also. For this please select "Y" on "Collect Bkg/Exp" when making a Purchase Return Note. Image as per below: