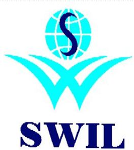 How to make customer directly from Sales Invoice without adding in Master.
Now in the latest version of RetailGraph you can enter customer phone number and name in the column and save the bill, that Customer's master will get auto create in the software.
This process is very usefull for those business people who has rush counter and don't have time to create customer the time of billing.
To execute the process you need go to START button- Masters- Others- Transaction series.
Now you need to edit the Sales invoice series in which you make your sales bills. (i.e- Sales invoice A) To edit click on the Series name and click on the top button EDIT.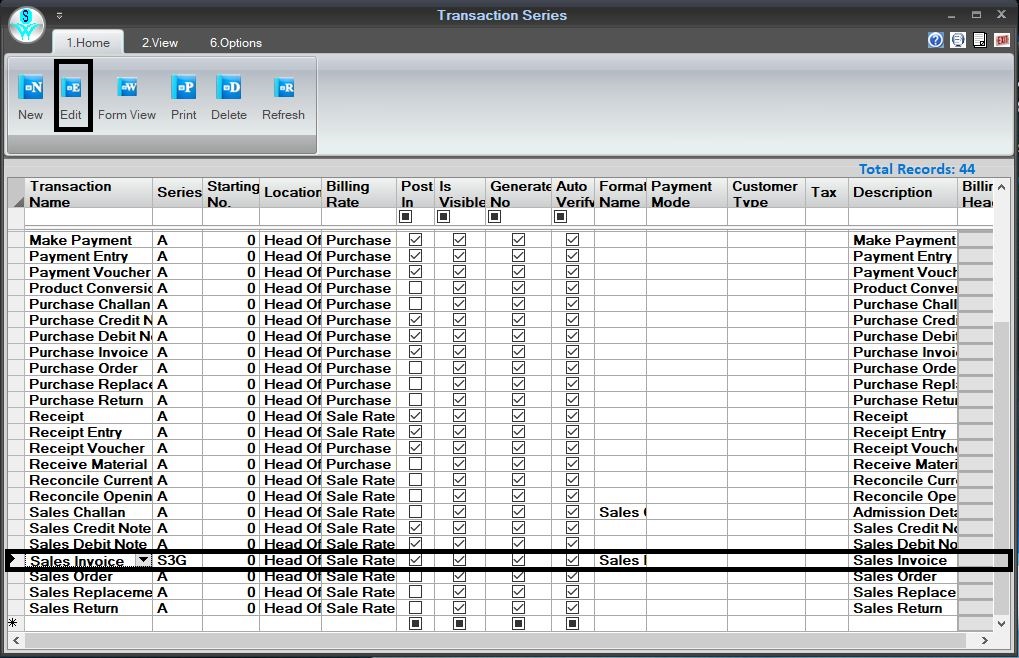 A window will open as shown in the image below.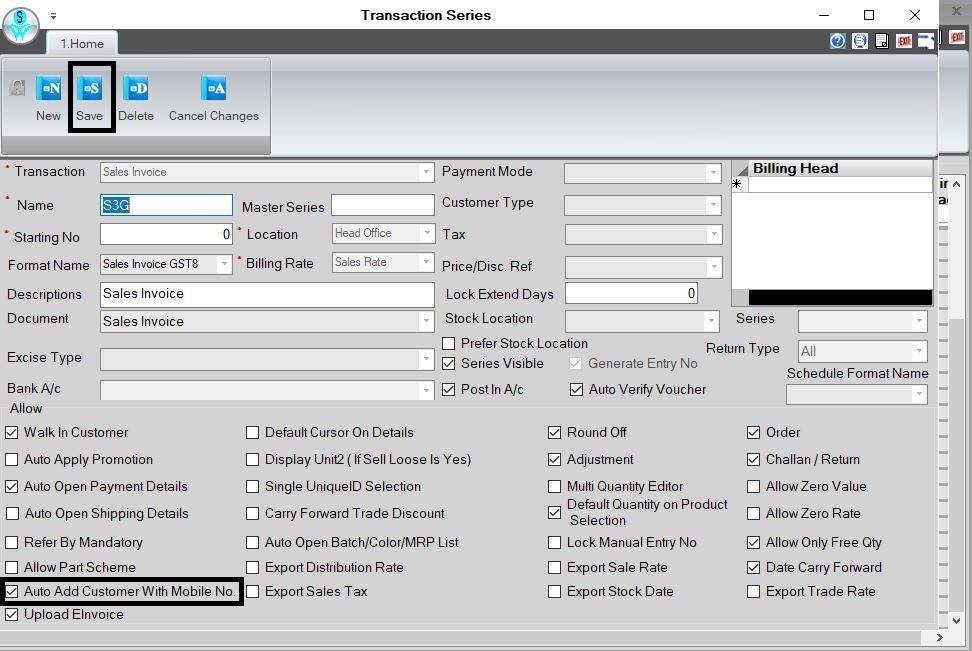 You need to check mark the "Auto add customer with mobile no." and click on the SAVE button.
Now you can directly open sales invoice and in the name column type phone number and click enter and then type his name.


Now once you are finished with the product insertion click on the save button, Your bill will get save and the customers master will auto create in the masters. Later you can insert more details of this customer in masters by editing customer name.
***