Create TDS Debit Note for Purchase entry feature works when you want to create TDS Debit Note against Purchase Invoice Entry.

15. To perform TDS Debit Note through purchase entry, you need to go to Masters-> Accounts-> Ledger Account.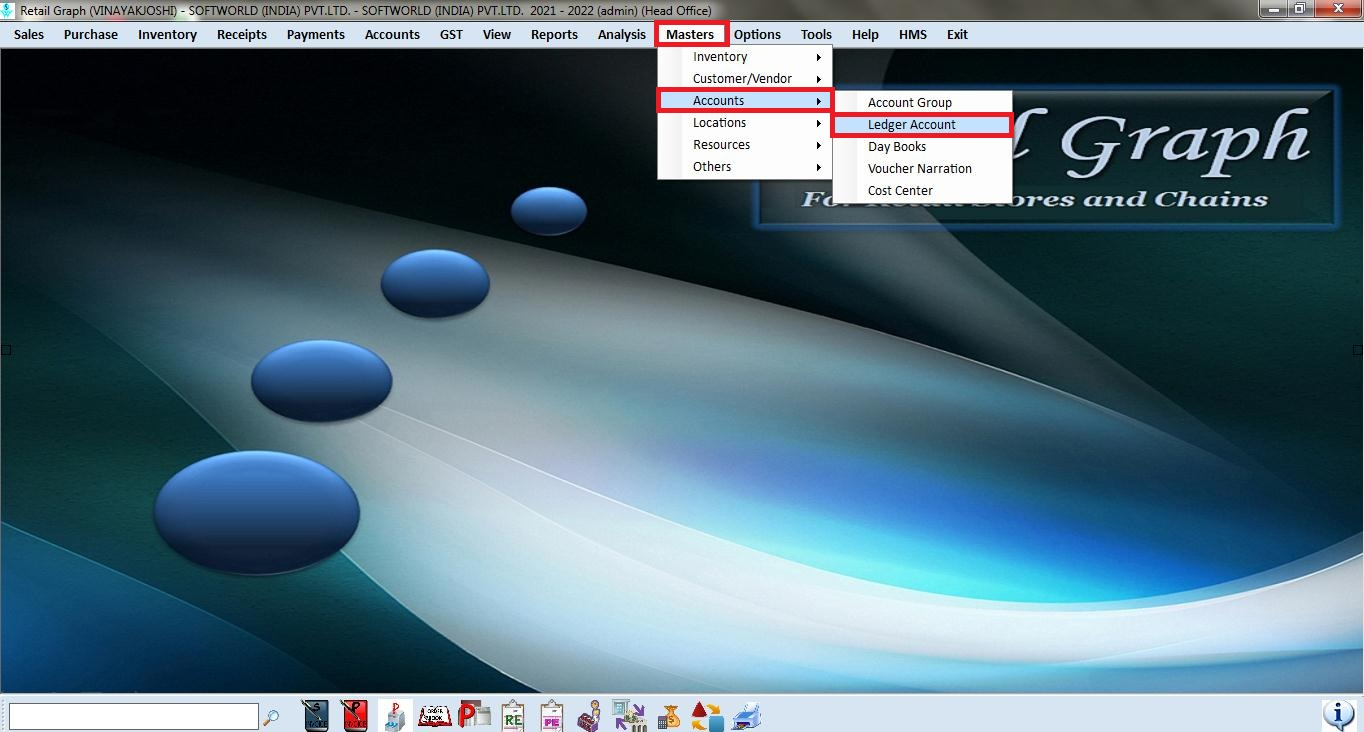 16. Select Account and click on the Edit button for which account you wants to apply TDS.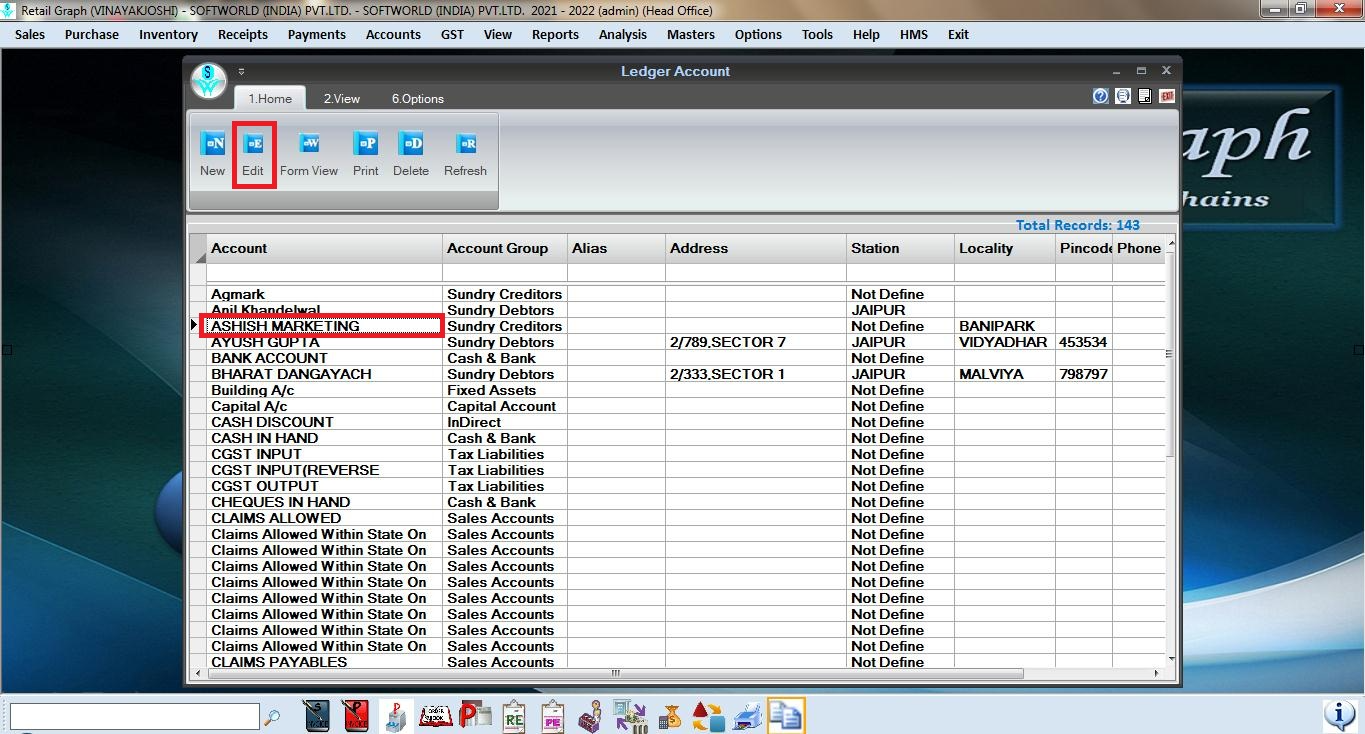 17. In the Ledger Account window, check the Apply TDS check-box. Click Save.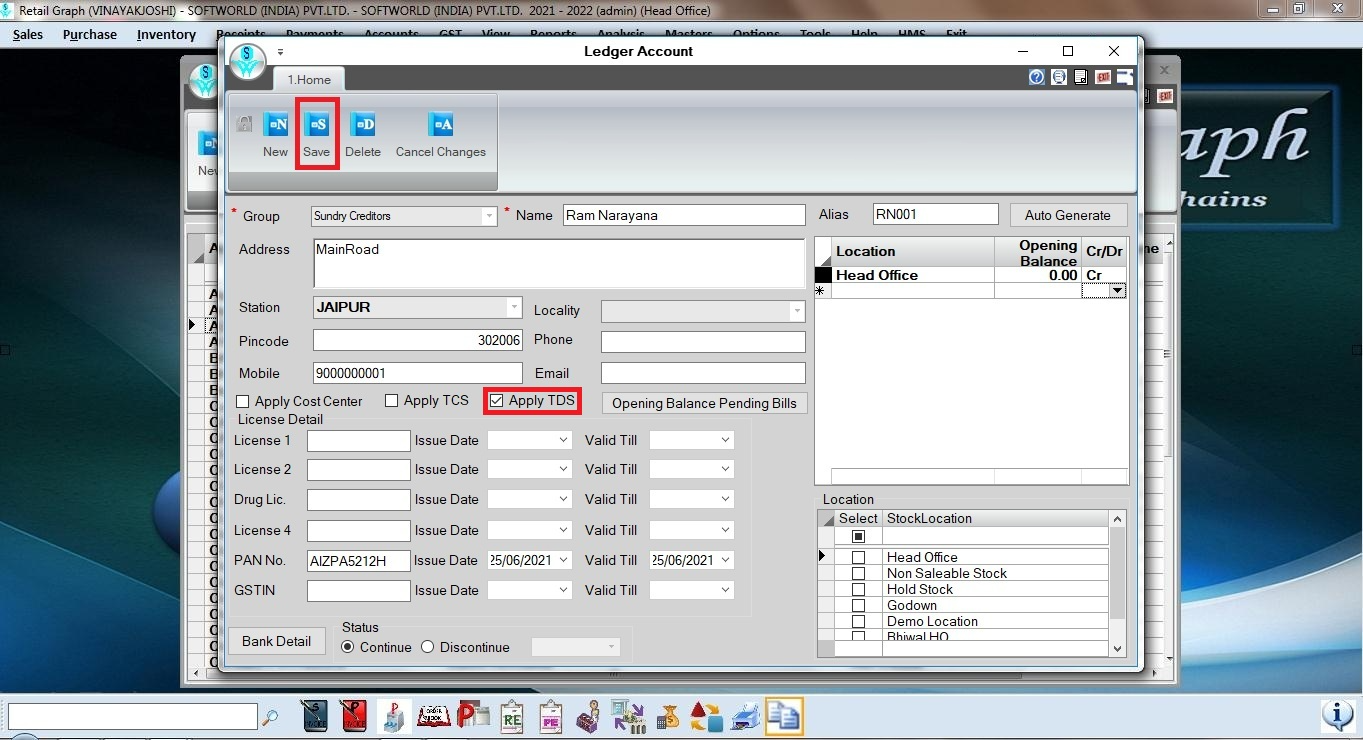 Create TDS Debit Note through Purchase Entry

18. Click Purchase-> Create TDS Debit Note.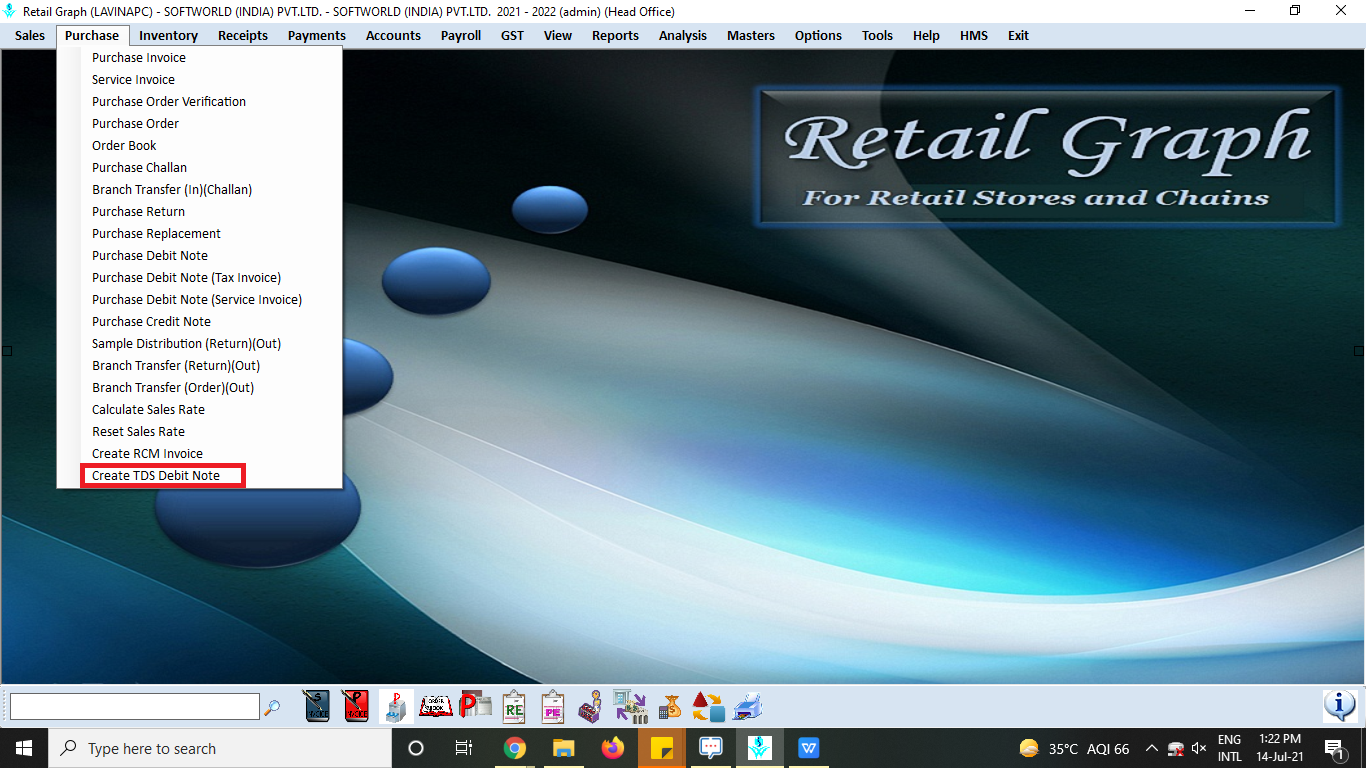 19. Here, you get the following window, which shows the purchase list that comes under TDS. You can select the desired Purchase entry. Select the Entry Date and Series for which you want to generate a debit note.

Here, you need to tick a mark on the option "Separate Debit Note for each invoice." Then, click on the Create button.

Note:

➤ This feature will create a separate debit note for each purchase invoice and make a purchase settlement.

➤ If we do not mark it, then the debit note will be created in bulk and purchase settlement will not be done.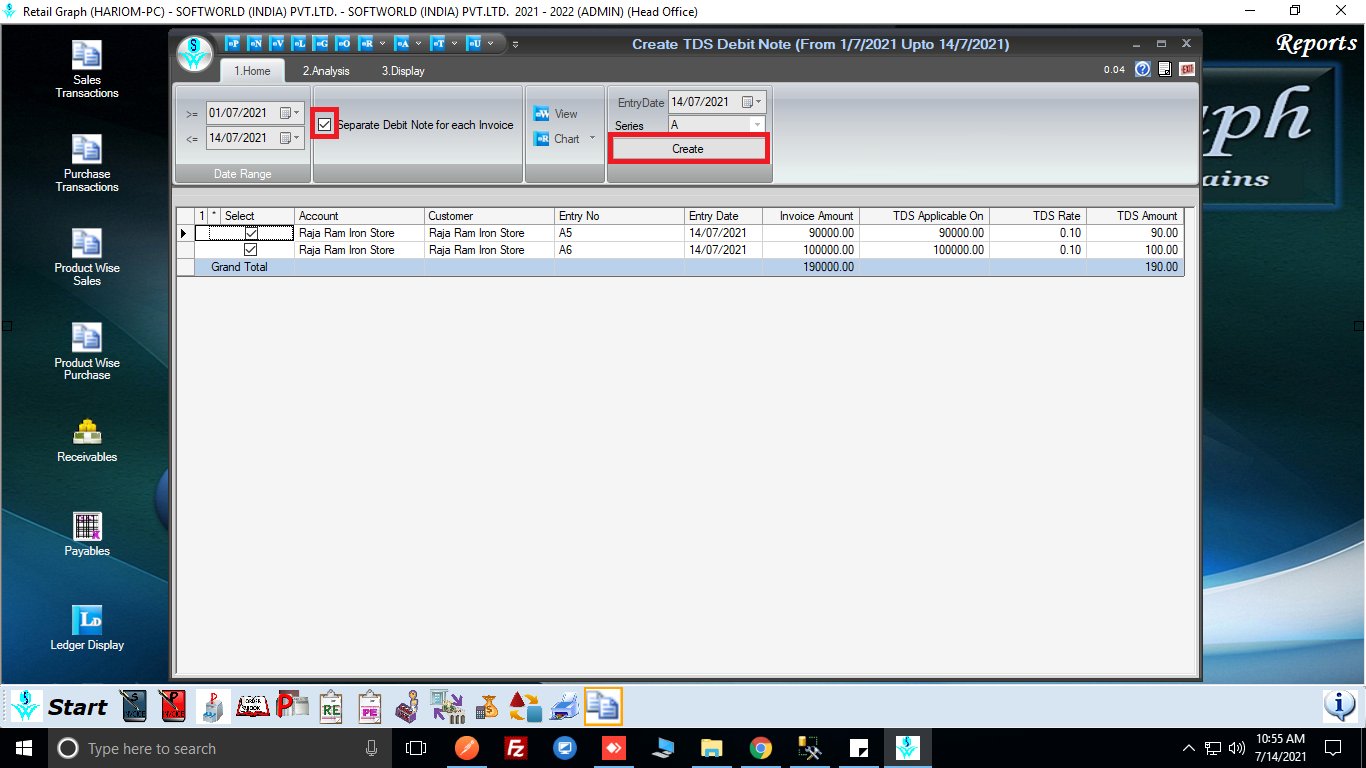 20. You will get the below screen for the successful creation of a debit note.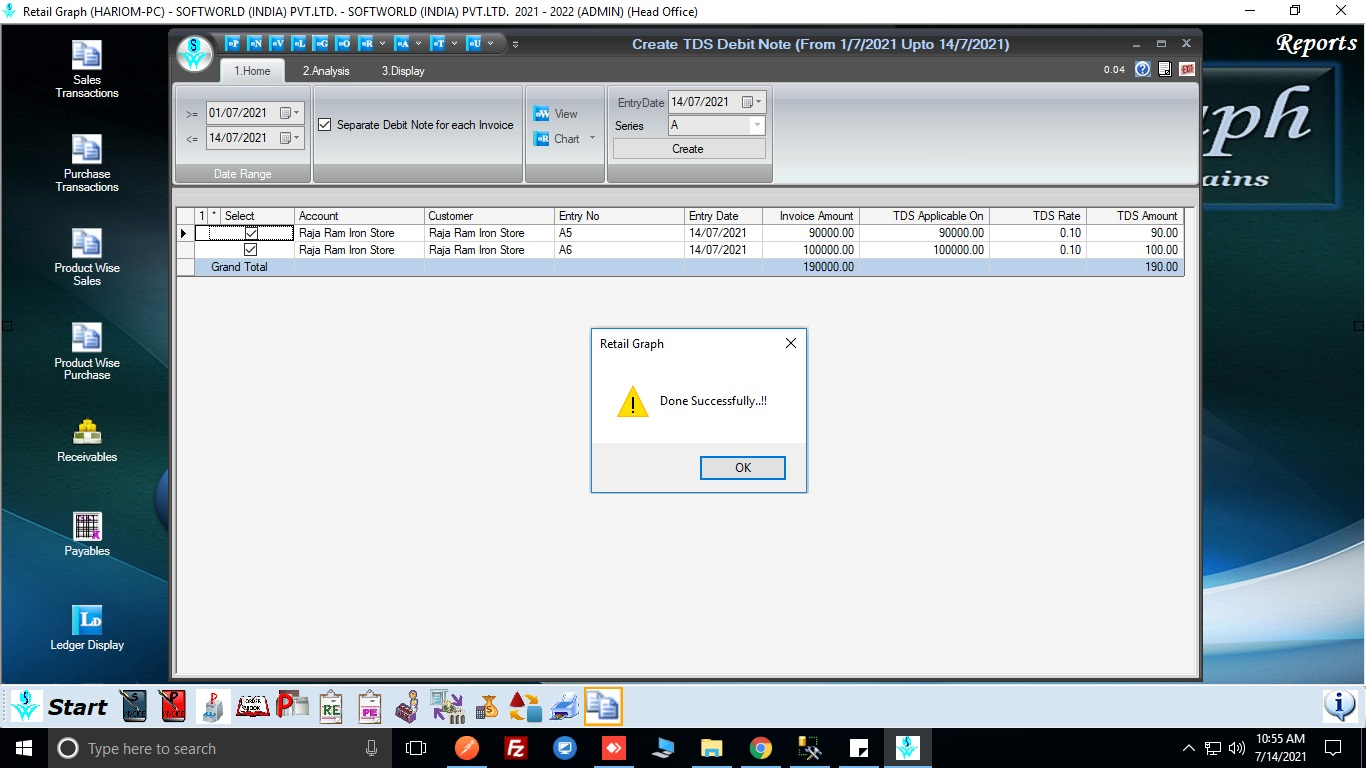 View Purchase Debit Note

21. Click Purchase-> Purchase Debit Note.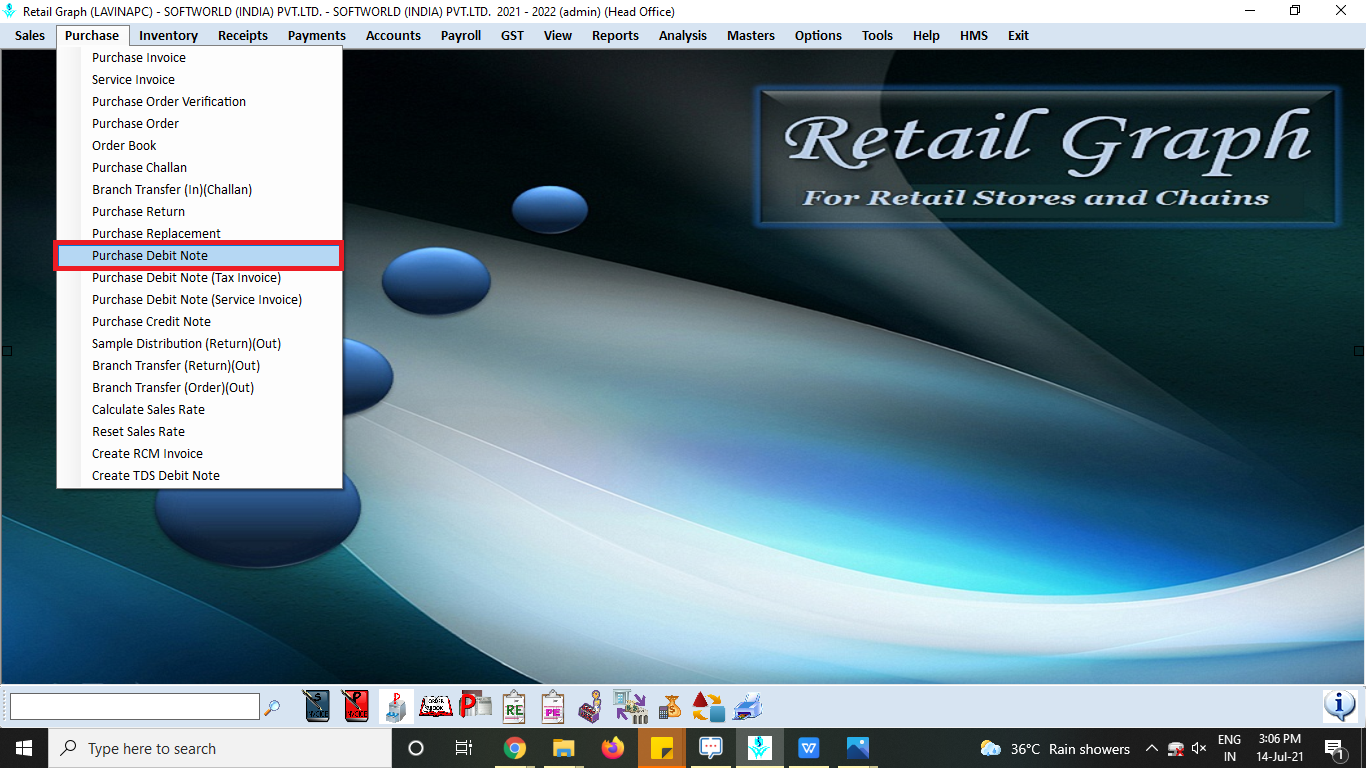 22. The Purchase Debit Note window opens.

Here you get the view of the details of the Purchase Debit Note, which was created earlier.

Click on Add/Less to view the created debit note TDS details.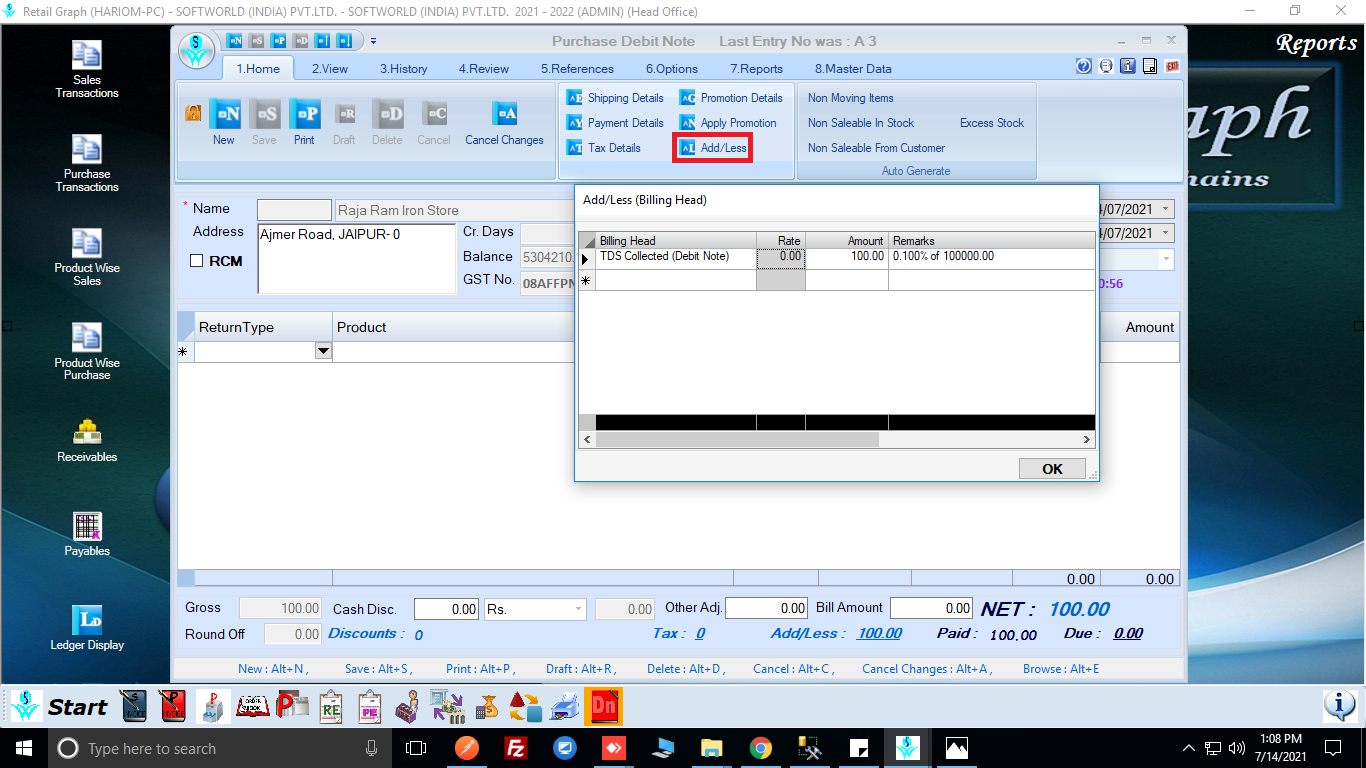 23. Click on the Payment Details feature. A Payment Details window opens, where you need to click on the Advances tab to get details of the purchase entry which is adjusted.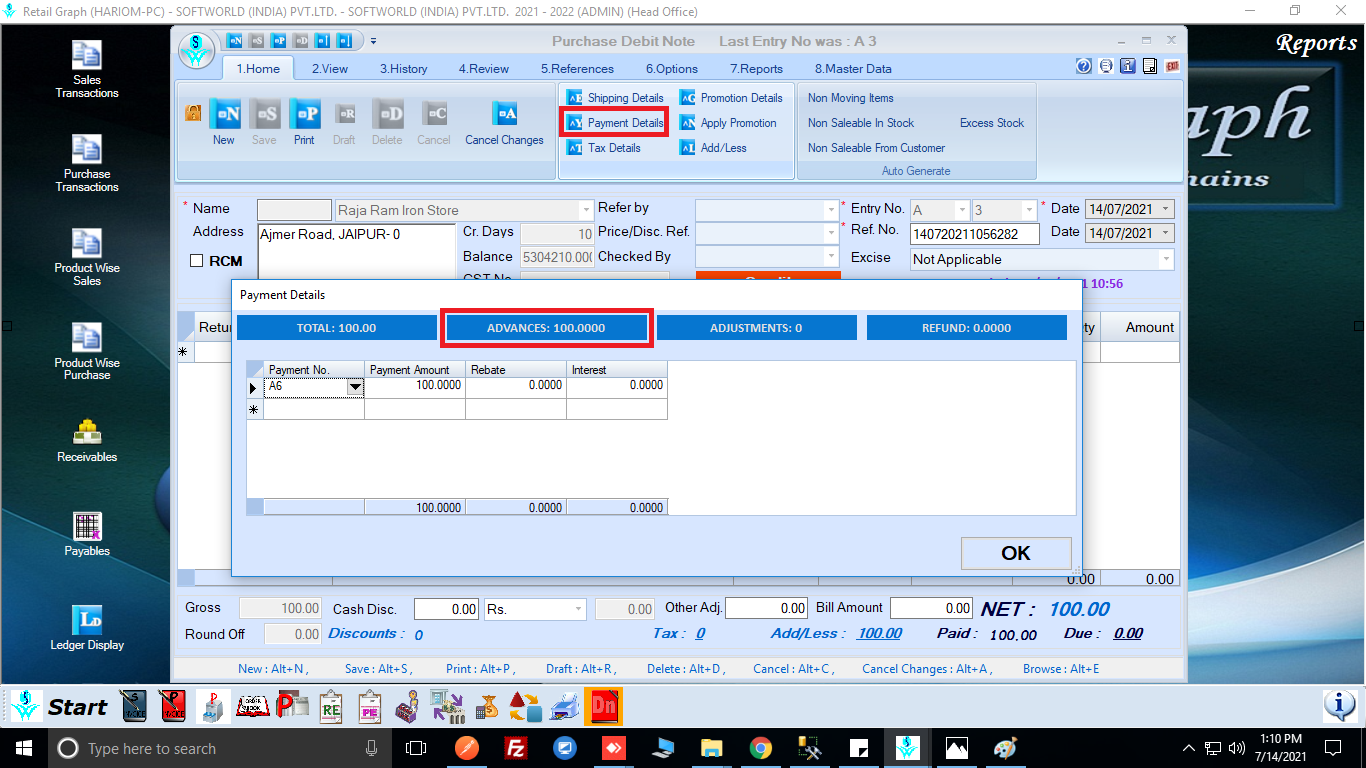 View List of TDS Collected
24. To view the entire list of TDS collected, you need to click Reports-> Account Reports-> Ledger Display.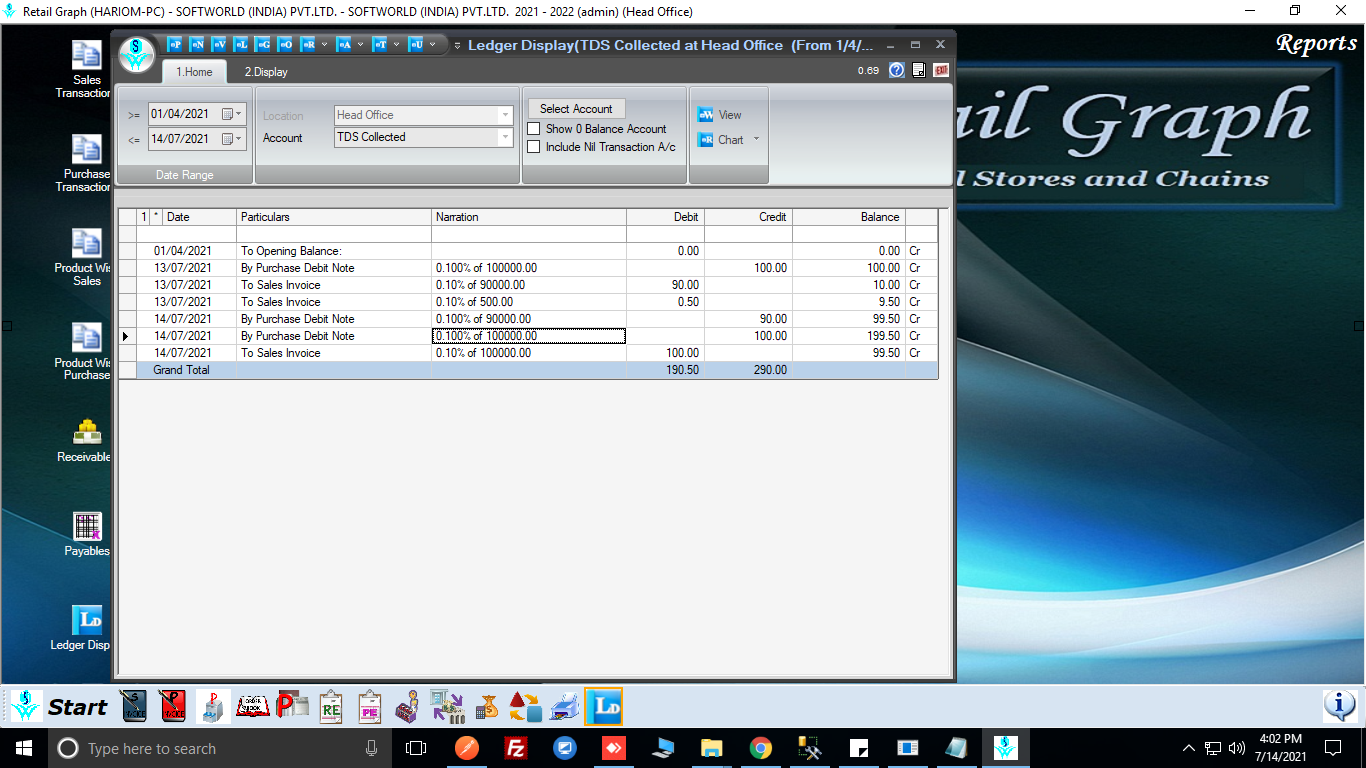 TDS Through Sales Entry

System Default Setting

25. To avail of the System Default settings, you need to click on Options-> System Default.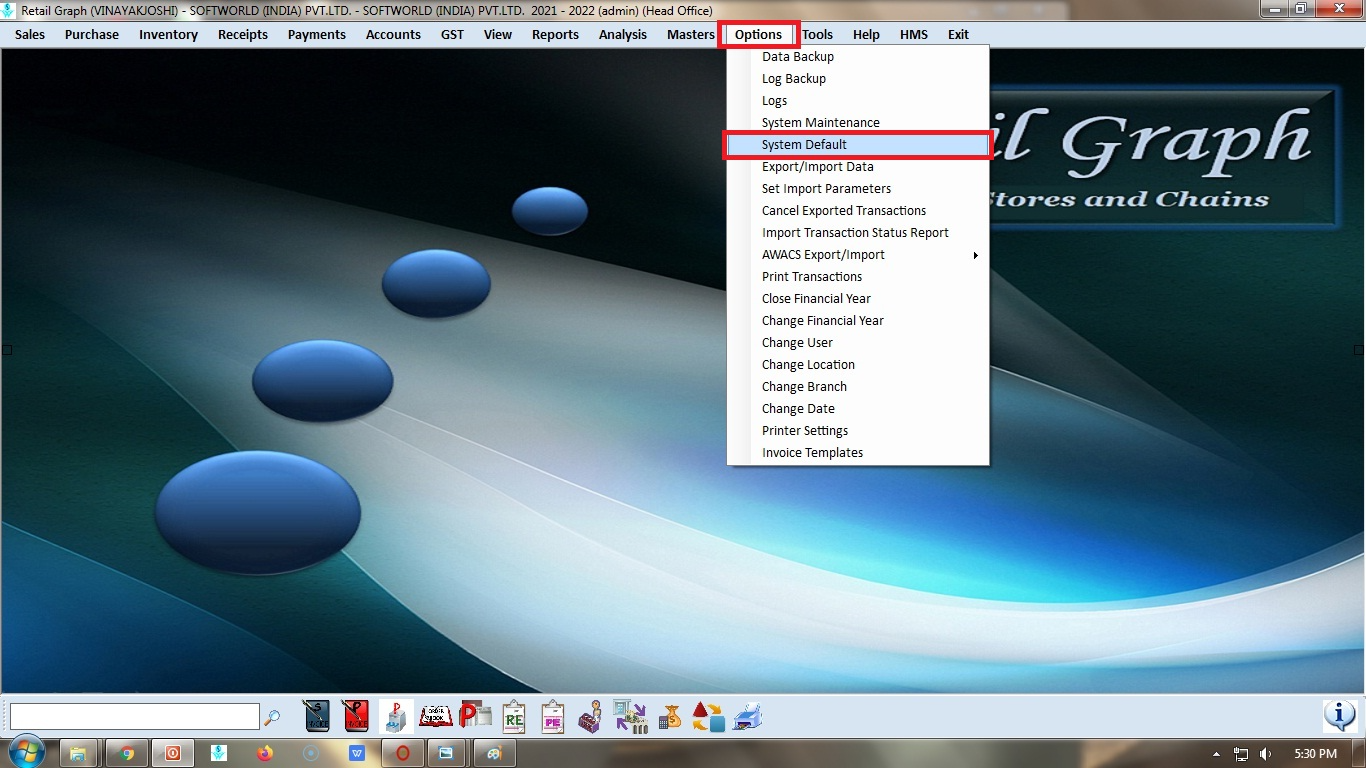 26. The Password window opens. Enter your Password and click on the Submit button.

27. The System Default window opens. Click on the RetailG Settings tab.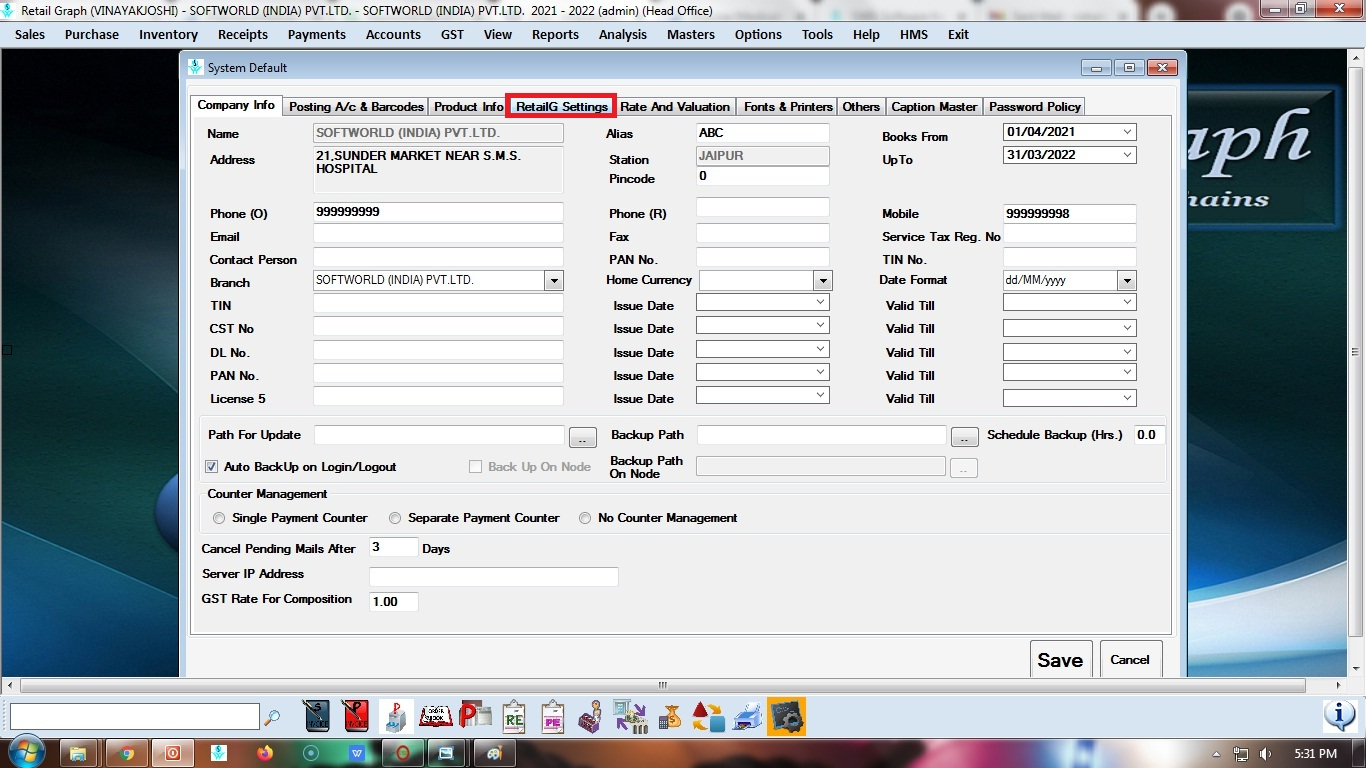 28. In the RetailG Settings tab, you need to check the "Calculate TDS on Sales" tab. Click Save.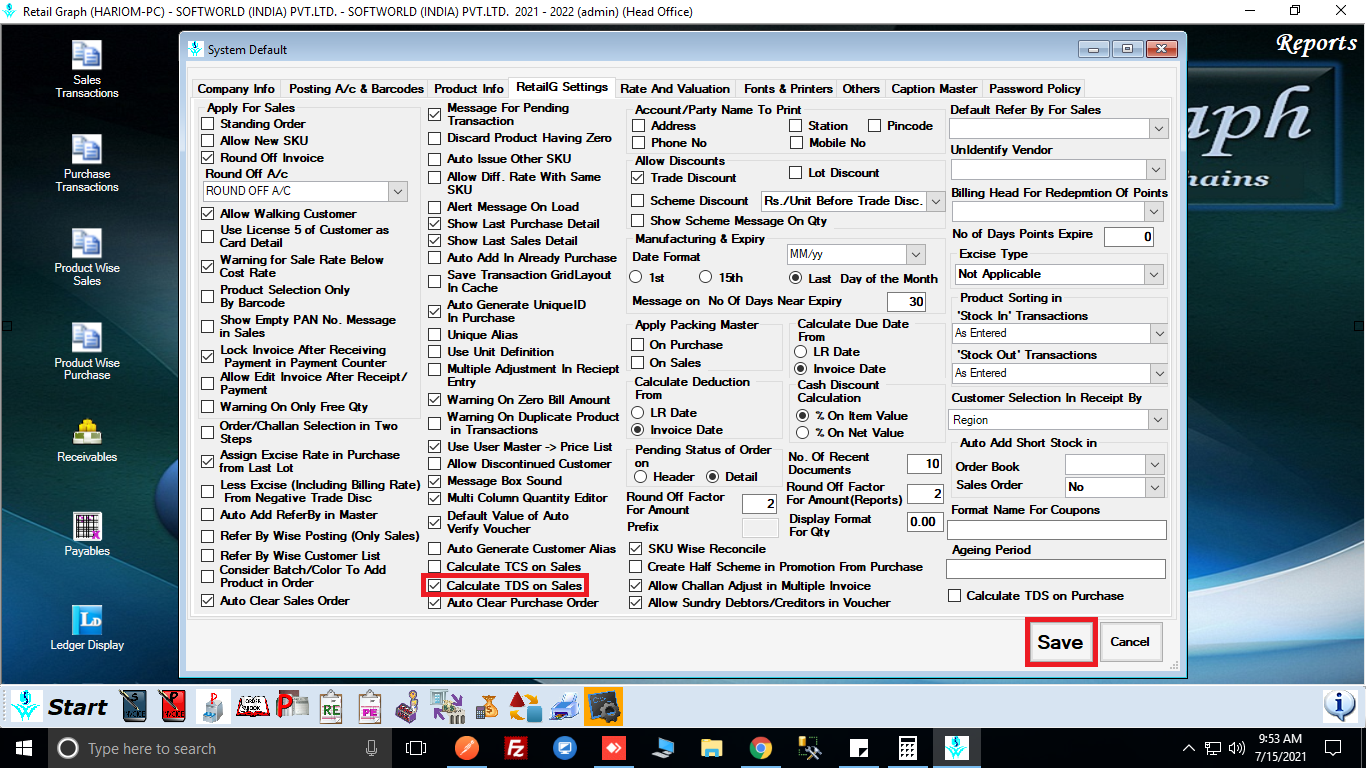 29. The Password Verification window opens. Enter the password and click Submit.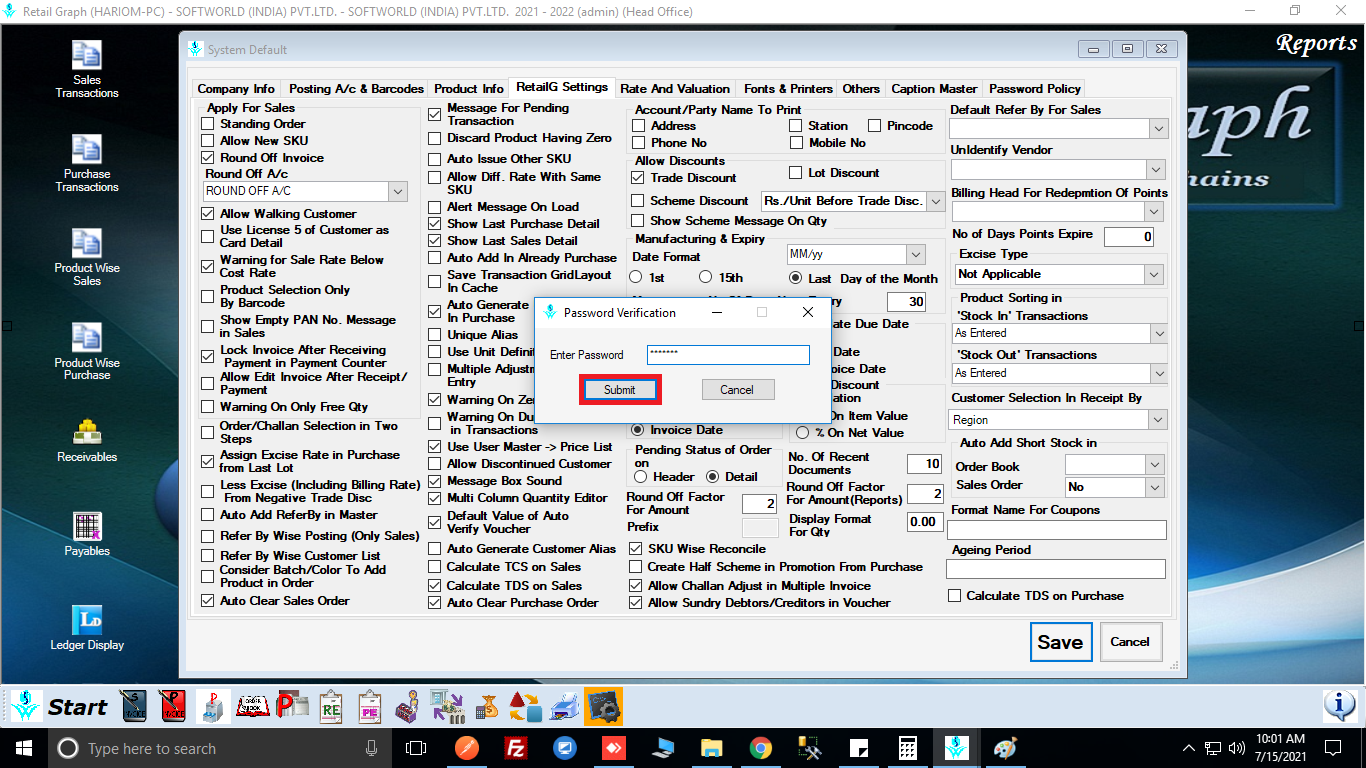 30. Now, you need to Exit from the software and need to re-login to avail the TDS settings.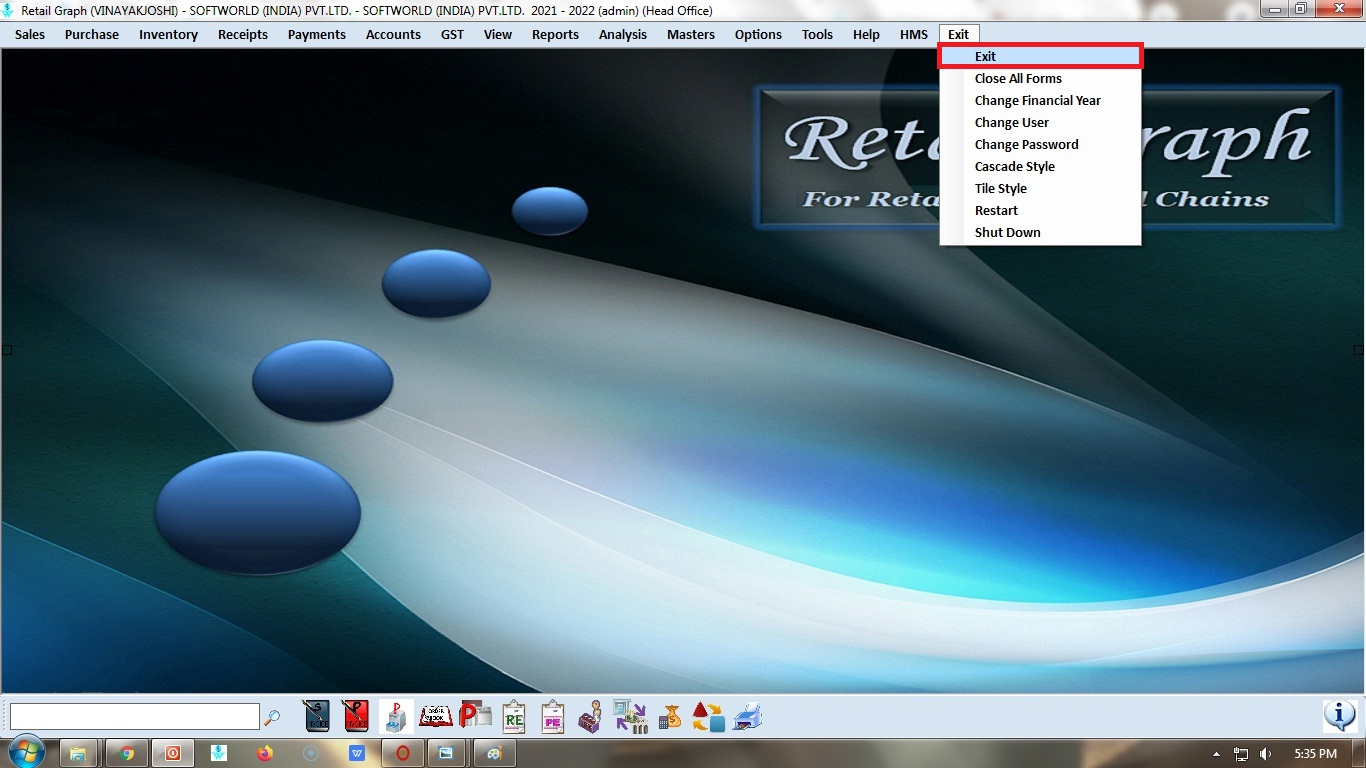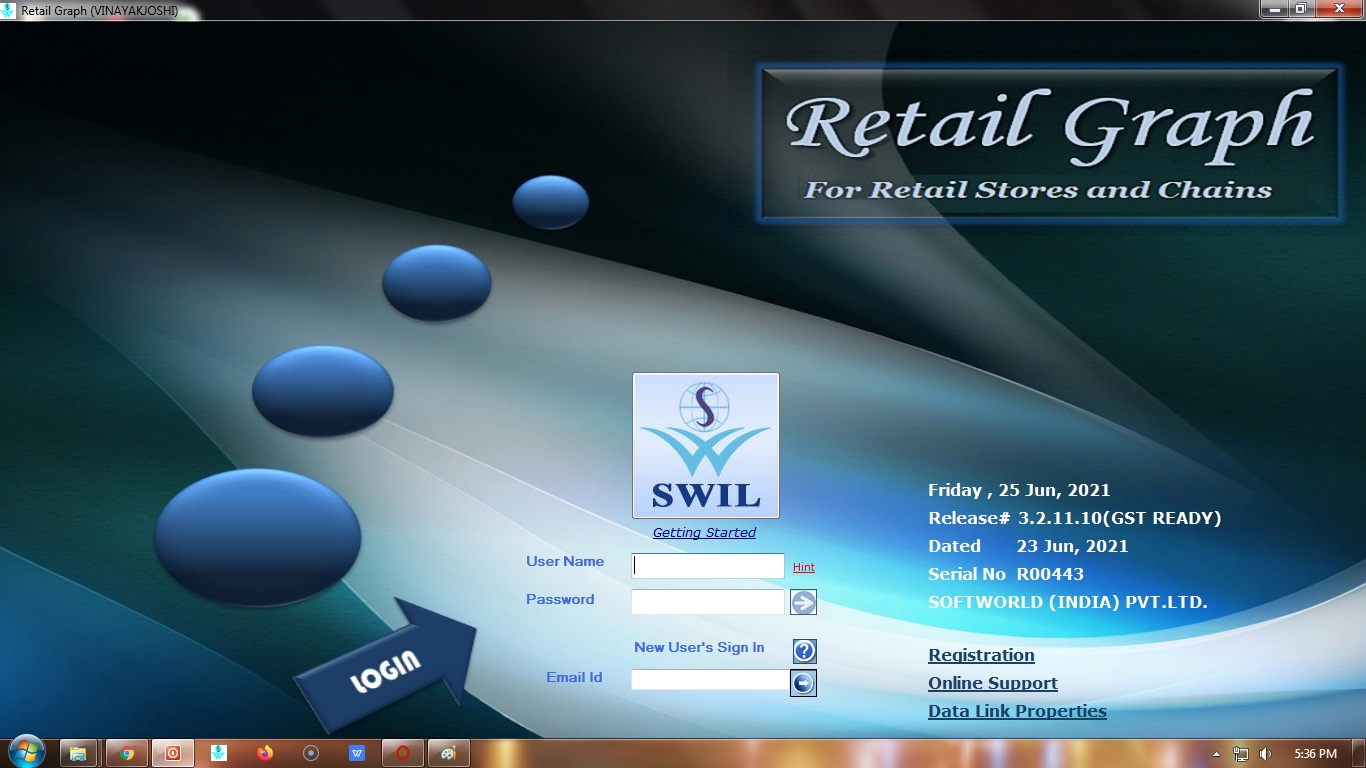 You can set up for those customers who come under TDS norms.

31. After successful re-login, go to Masters-> Customer/Vendor-> Customer.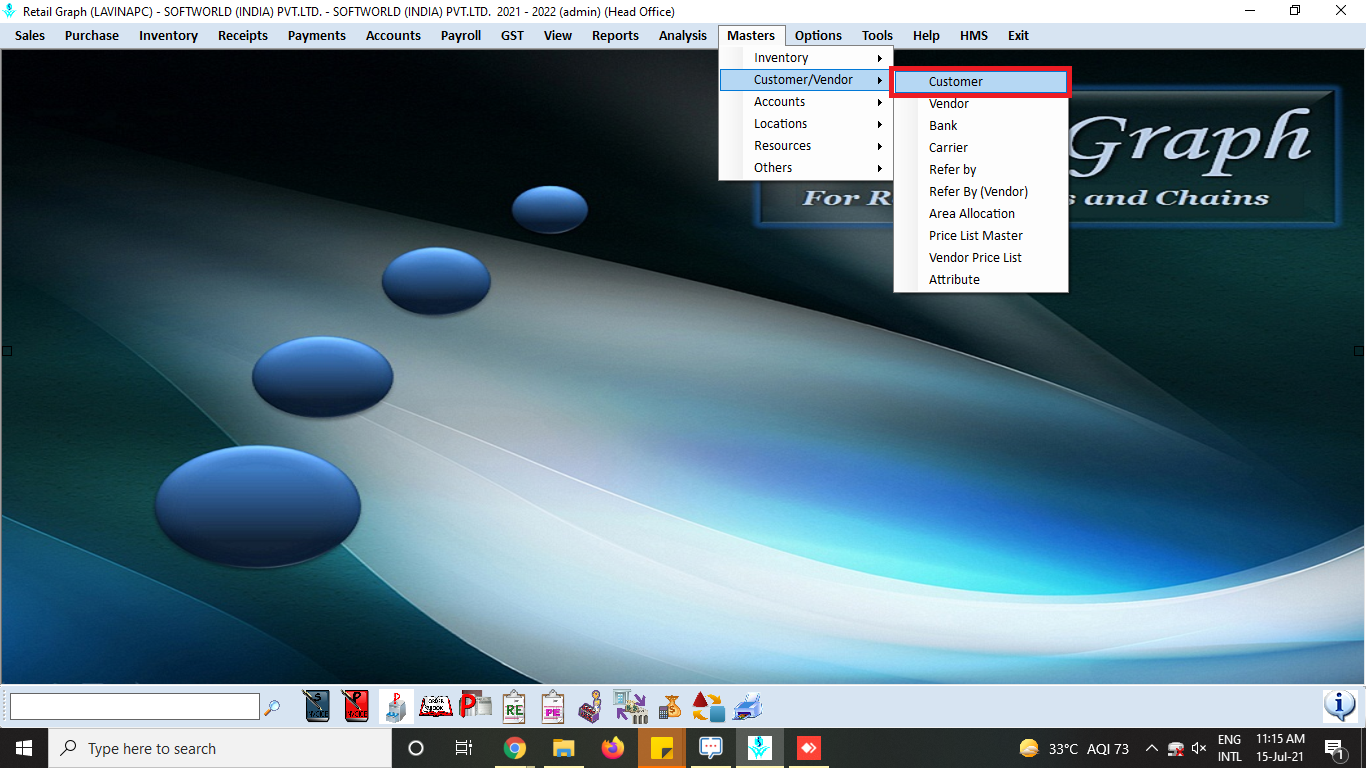 32. The Customer window opens. Select a Customer from the Name list and click From View.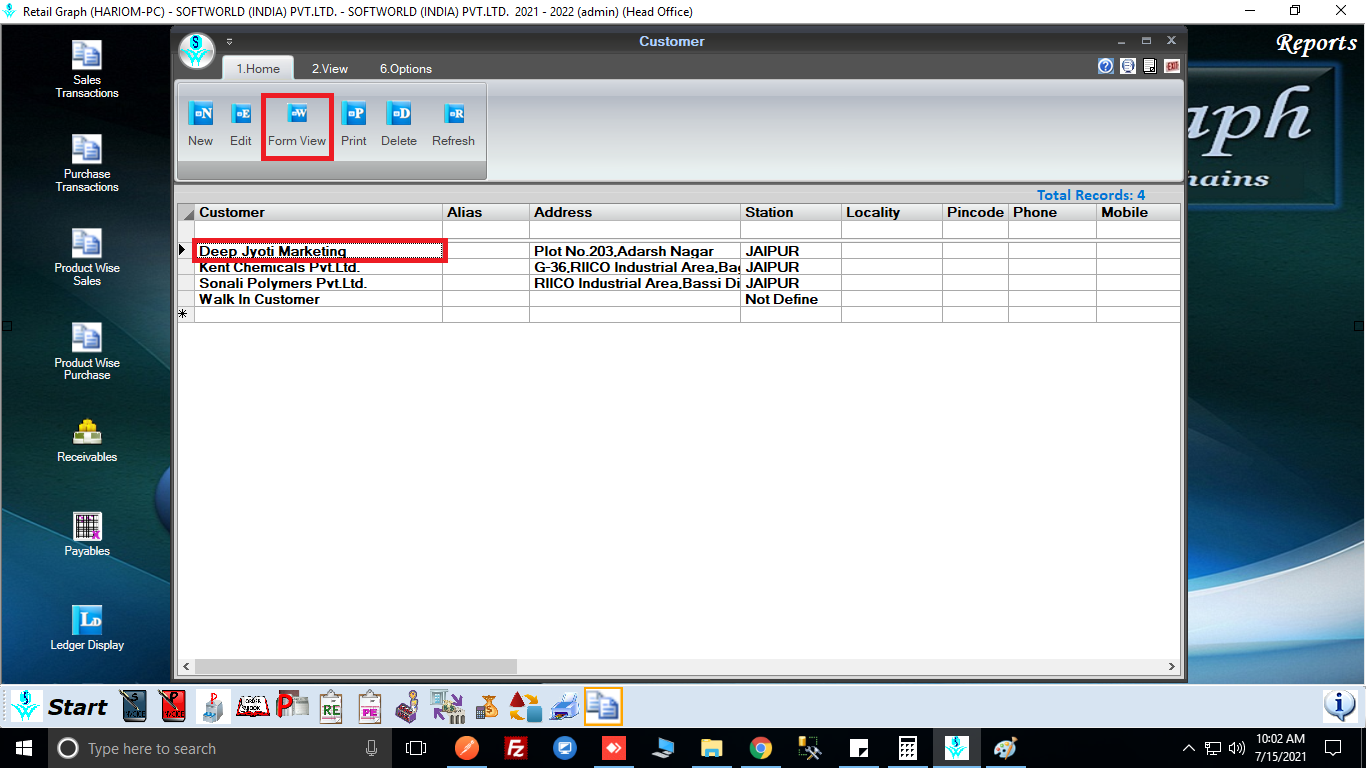 33. Click on the Attribute Detail option from the right end of the window. The Attribute Detail window opens. Select attribute as TDS from the list and click OK.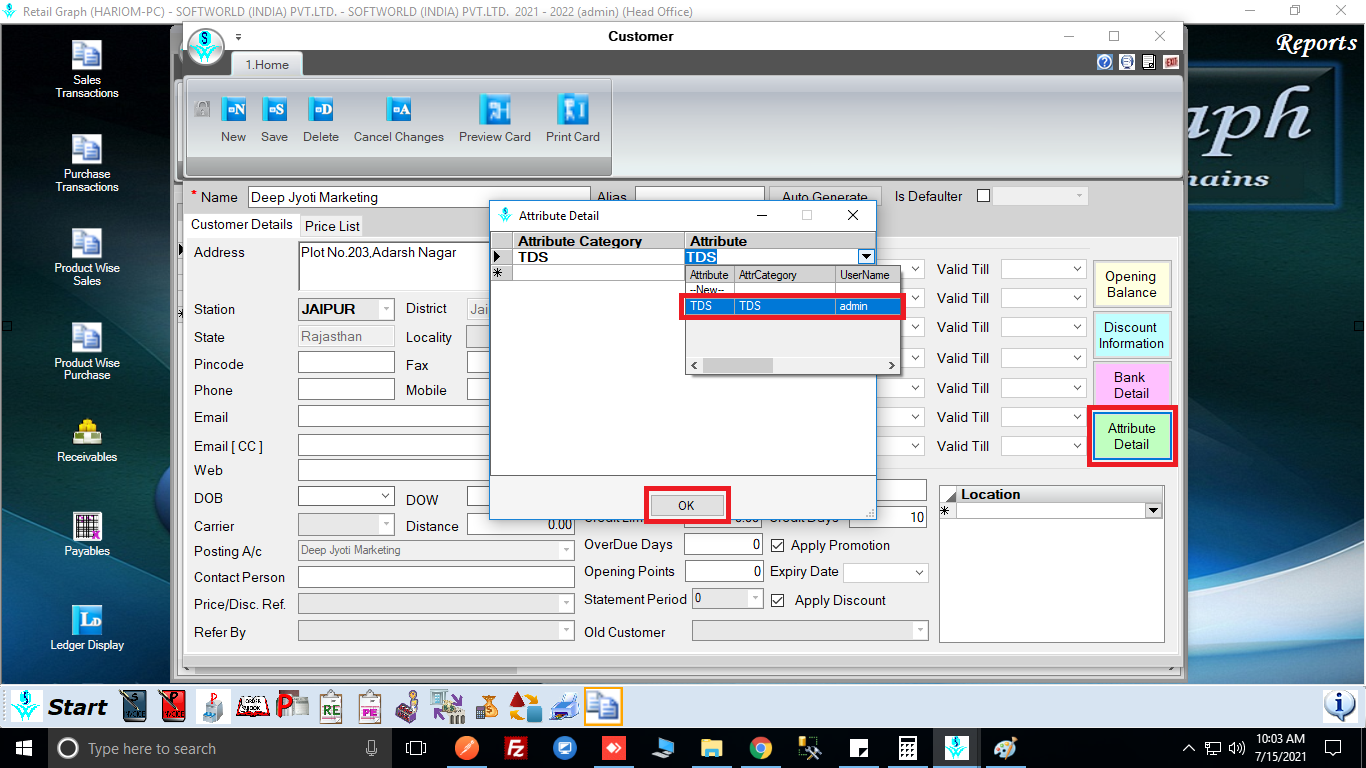 34. The Warning window opens. Click No to save.

This way, RetailGraph gives you an easy method to get your TDS done. For more information, kindly contact our customer support.