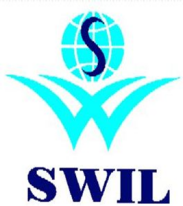 Payment Counter
This option in RetailGraph is very use-full for those customers who work on the payment counter concept.
You will find this option in Sales - Payment Counter
A window will open as you can see in the image given below.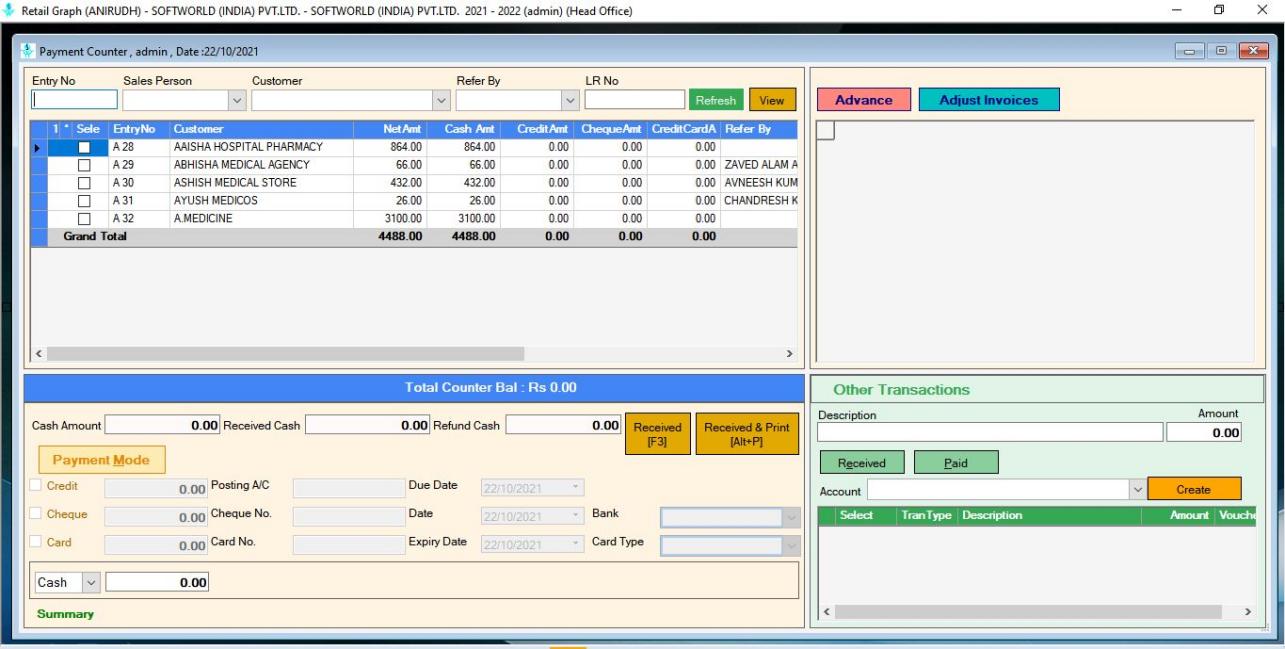 Now from this option you can manage the bills and update in the ledger.
Once customer bills are made all those bill will reflect in this payment counter window as shown in the image above.
Now when the customer comes to the final counter for the bill payment you can select his invoice number by check-marking the check-mark button.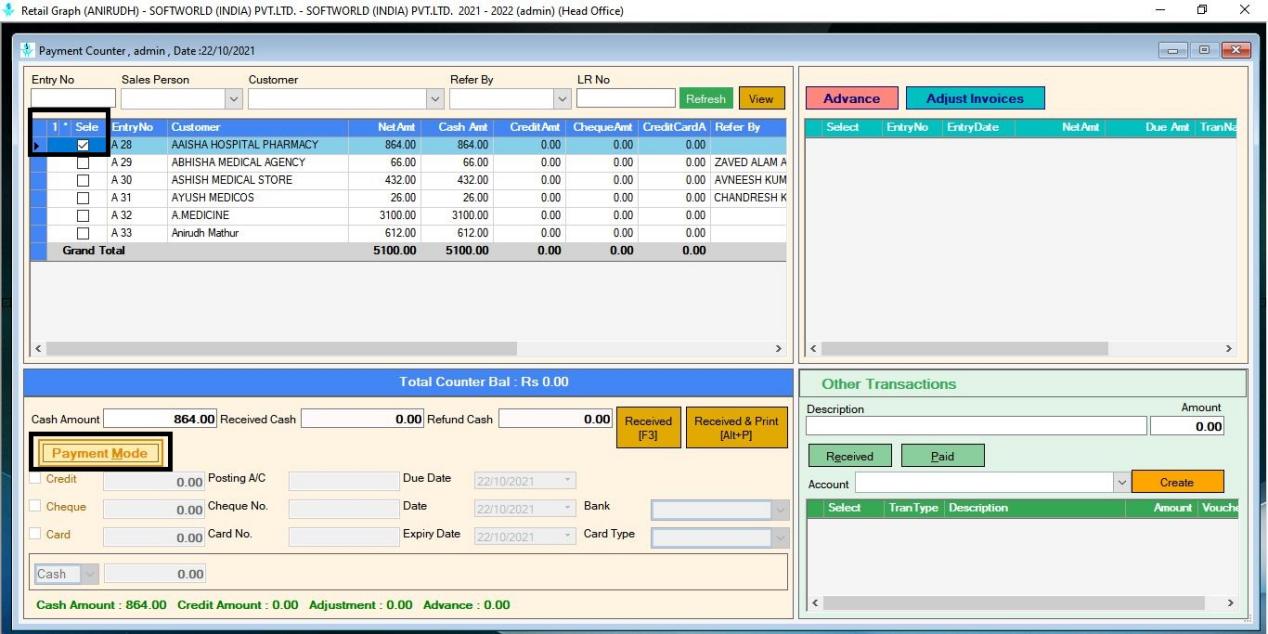 Now to update the payment mode for that particular invoice click on the payment mode button. This will enable the modes of payment as shown in the image below.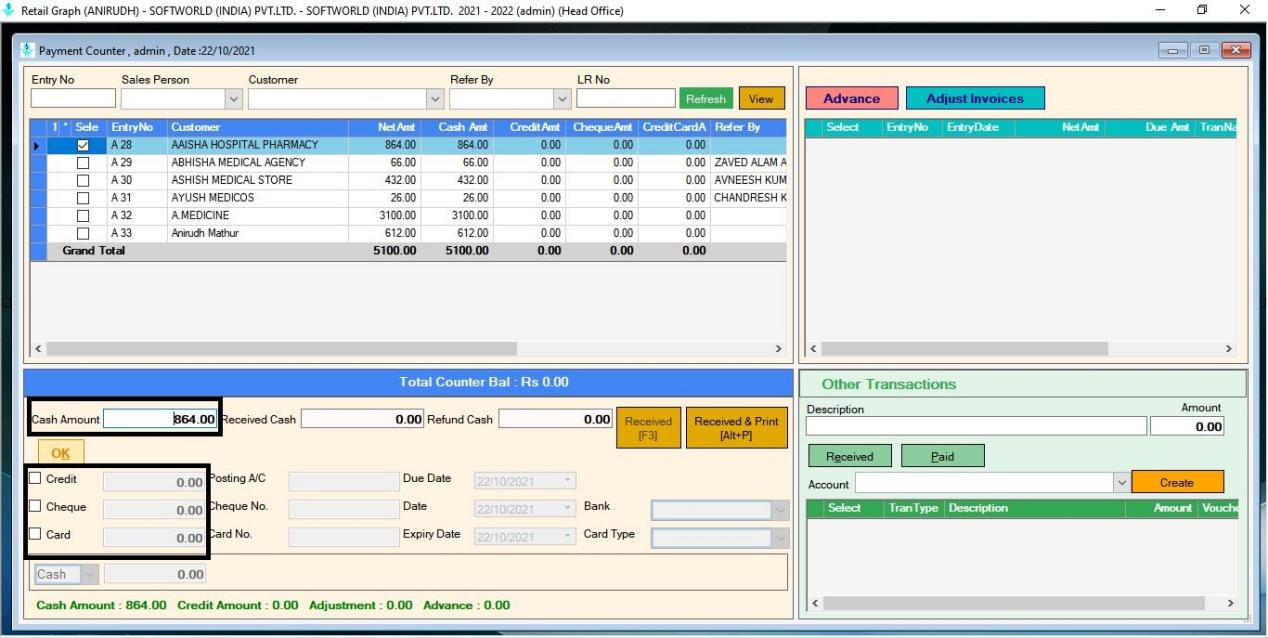 You can now select the payment in cash/ Credit/ Cheque/ Card.
e You have inserted the cash mode. Just insert the cash amount payed by the customer in the

received cash option

and click on the

received or

received and print option.

This will update the bill and reflect in the ledger also as shown in the image.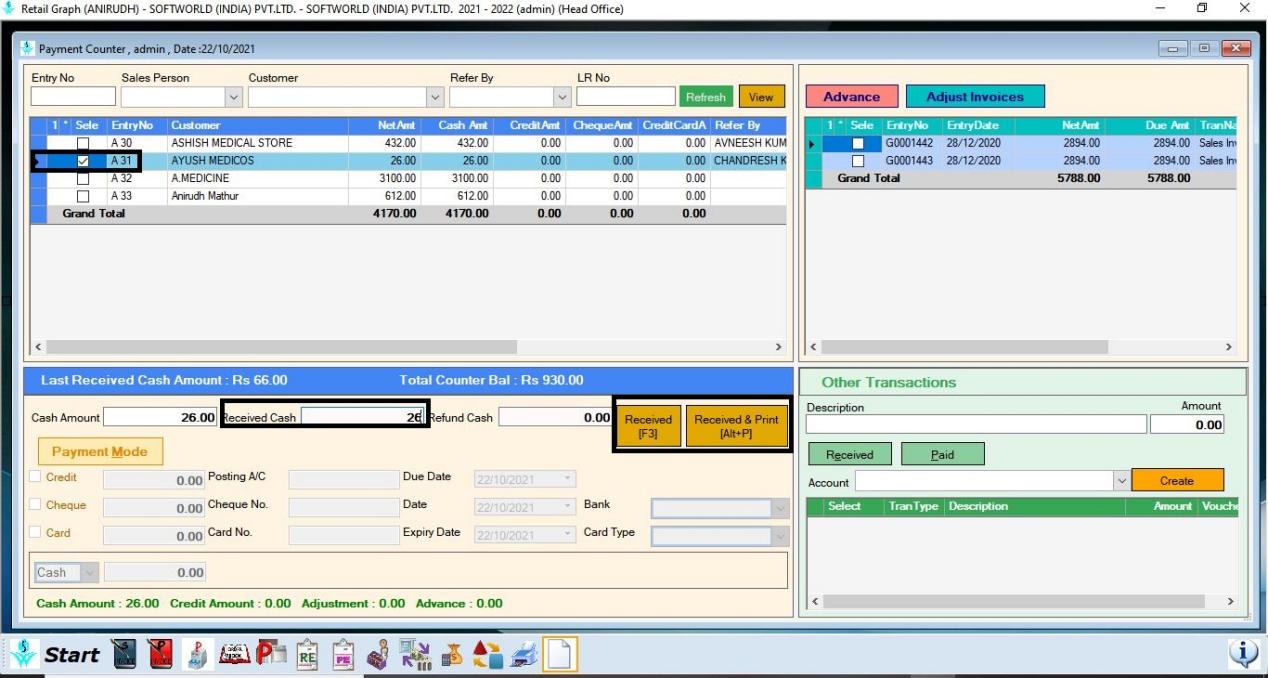 Now For example you want to adjust the bills from the credit note you can also do that.
For this process you need to select the customer name first. So his current bill and sale credit note bill will get appear as shown in the image below.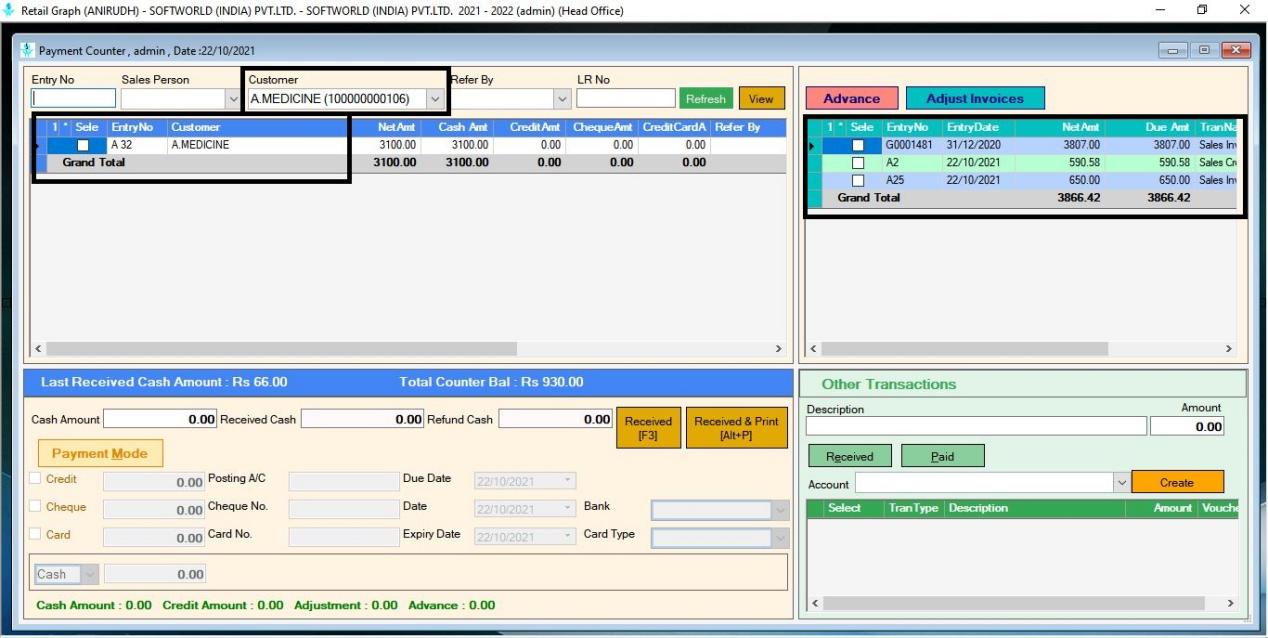 Now to adjust you need to select the current bill in left side and then select the adjustment bill from the right side window followed by the image given below.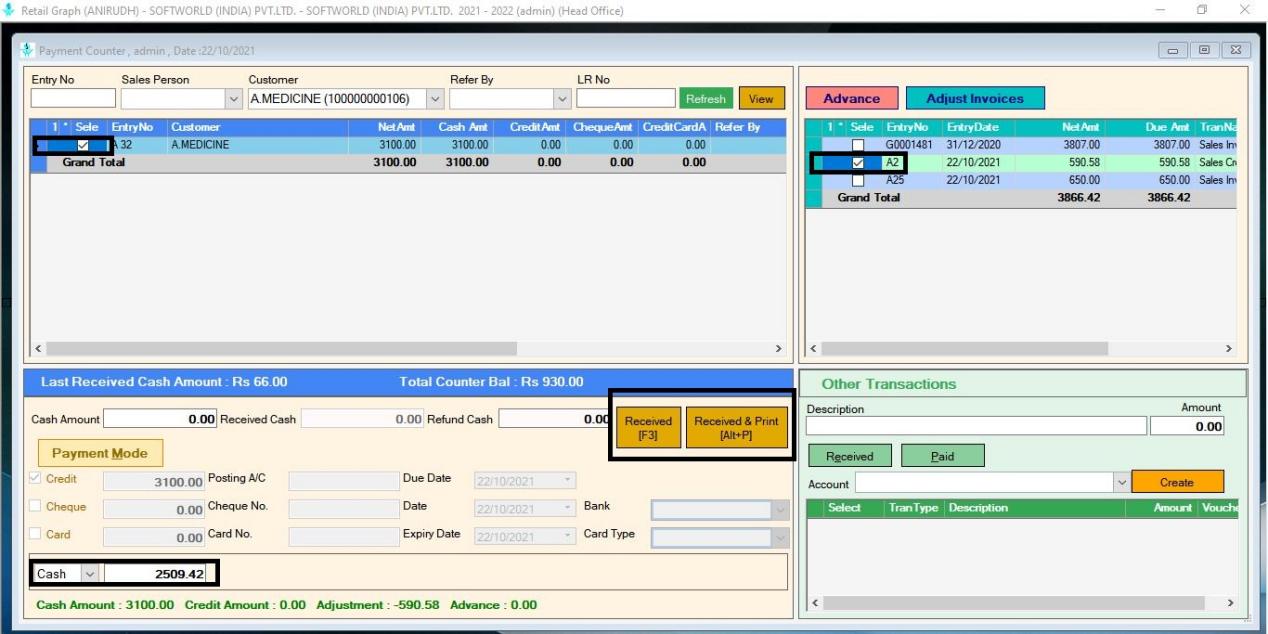 So this will auto less the total amount you need to pay and adjust the ledger of the customer, Now to save it click on the received or received and print button.
Same process you can apply on Advance also. So basically you can adjust The customer receipt payment also from this option. You can adjust the payment against the invoice of the customer and this will update in the customer ledger also.
***