How to De-Activate / Activate Invoice Format Files

In this article, we have explained how to De-Activate/Activate Invoice Format Files. Sometimes many unused formats files unnecessary shows when we select Invoice Format file at the time of print Sales Invoice. We have to De-Activate those formats which are not used at present, after some time if required those formats then we can Activate them again. For this we have explained you as per following:

You can De-Activate Unused Invoice Format files through Format Description option in System -> Master Data menu. When you opened this software shows all format files of all transactions. If you want to Remove/De-Activate unused Format Files then please select particular Format File & press Recall/Remove button for De-Activate it. When you have De-Activate any format file then this file not shows when you open Invoice Format File Browser on the time of Sales Invoice Printing.

When you open Format Description menu through System -> Master Data then Selection option shows Format Active or any format De-Select then indicates Format De-Activate in Format Active Window. If you want to activate any format again which you earlier De-Activate then press again on Recall/Remove button which showing in the bottom side of Format Description screen. Image as per below: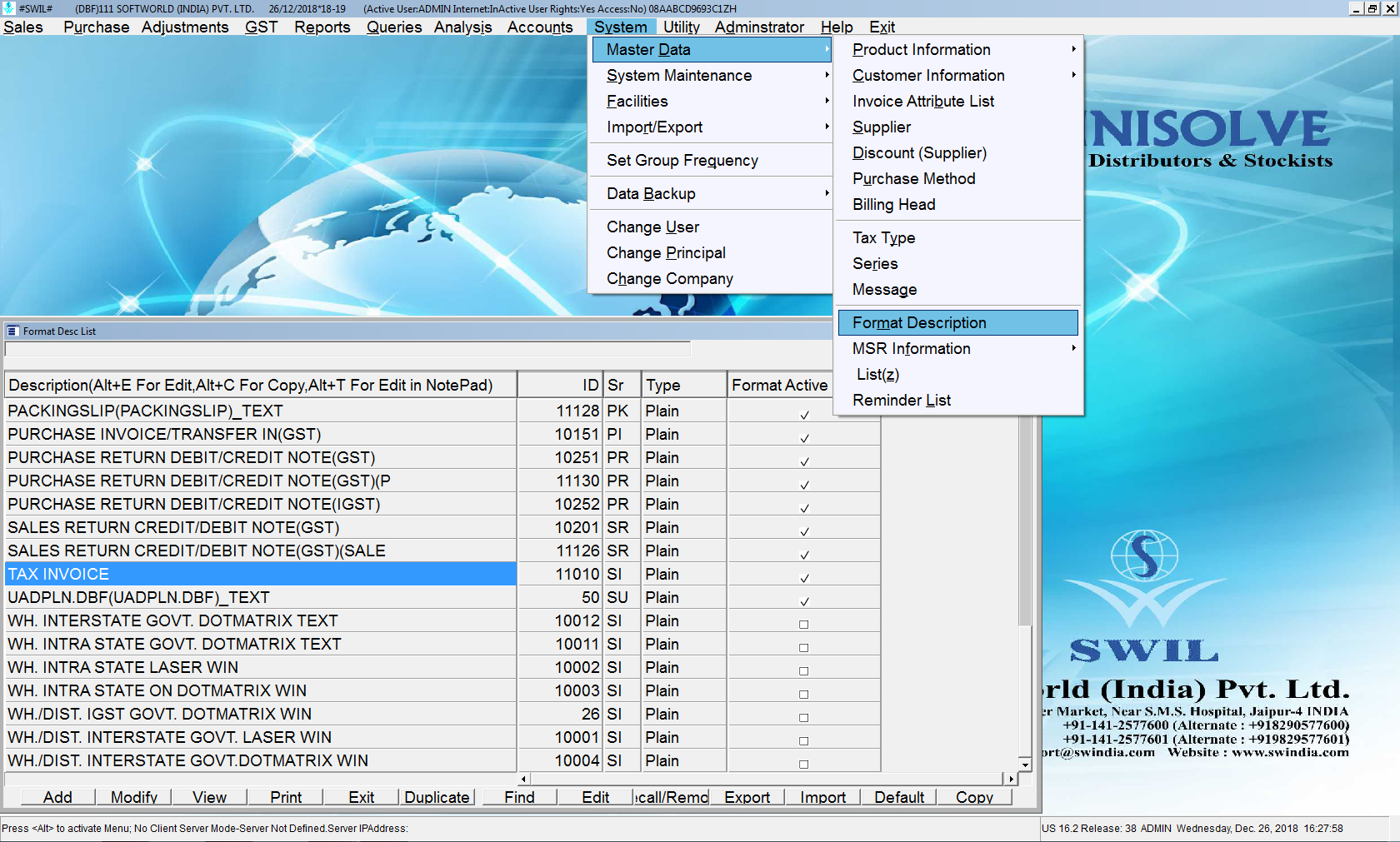 If you require support please read: How to get online support (Guide & Video)
Thanks

SWIL Team