How to Export Sales Invoice in CSV format in Cross
CSV is a simple file format used to store tabular data, such as a spreadsheet or database. Files in the CSV format can be imported to and exported from programs that store data in tables, such as Microsoft Excel or Open Office Calc. CSV stands for "comma-separated values".

In this article we have explained you how to Export Sales Invoice thorough CSV File in Cross. For this please open System menu & select Import/Export option in Export Csv File option. Image as per below: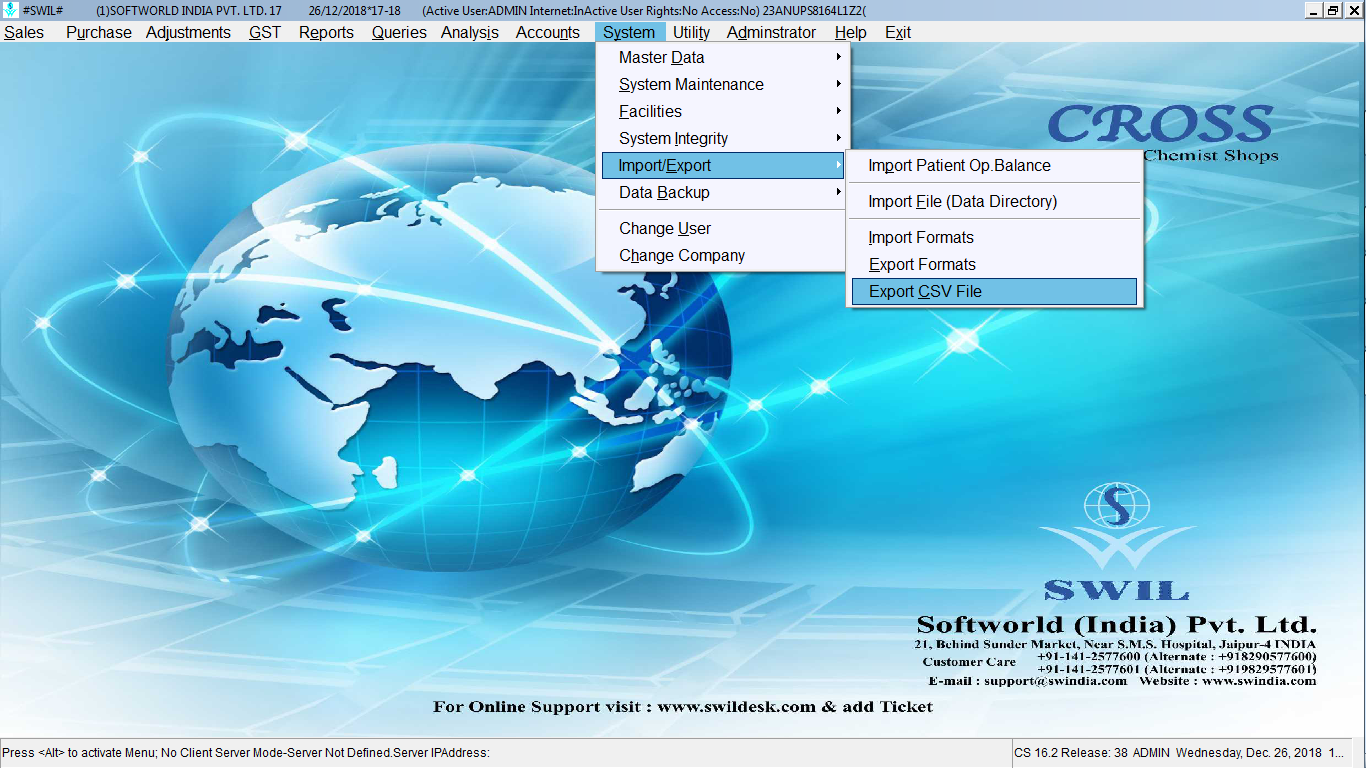 After open this option software opens some parameters to Export Sales Invoice CSV File in our Software. Following some parameters open by software:

Transaction Name:

In this caption software auto pick Purchase Order, If you wants to Sales Invoice Export please change it to 'sales invoice'.




Transaction No:

In this caption software auto blank Invoice series & invoice number, if you want to Export Sales Invoice in Invoice number up to then please select manually.




Export Path:

In this caption you can select path which you have saved CSV File which you wants to Export in Sales Invoice.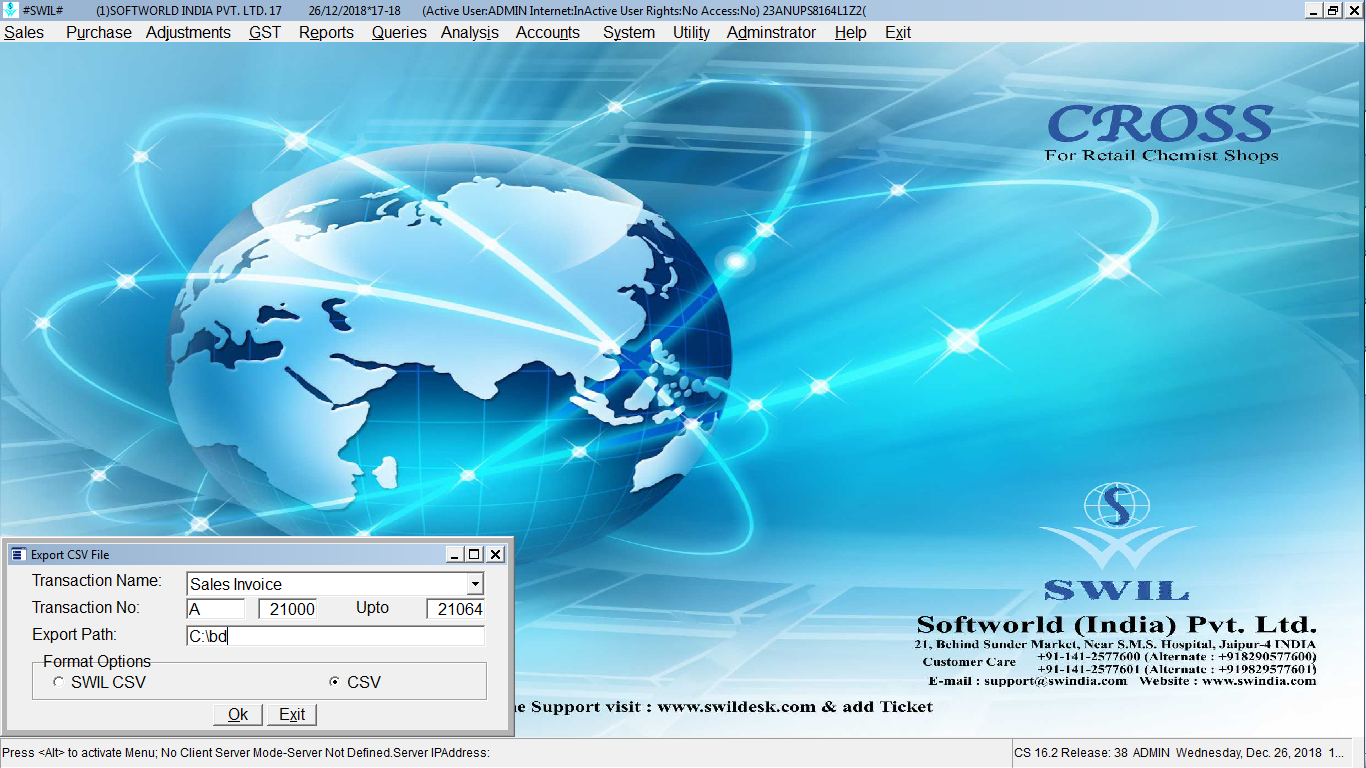 If you require support please read:

How to get online support (Guide & Video)
Thanks

SWIL Team